Stand with Ukraine. Save peace in the world!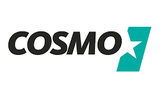 WDR COSMO
Cologne, 95,6-103,3 MHz FM
COSMO ist das weltoffene, internationale Radioprogramm in Deutschland. Wir haben den einzigartigen Mix aus Global Pop und Stimmen aus aller Welt.
Show more
Related radio stations
Show more
On the air WDR COSMO
| | |
| --- | --- |
| Live | WDRcosmo - Der Sound der Welt |
| 01:49 | WDRcosmo - COSMO mit Evren Zahirovic |
| 01:48 | Sleepy Hallow X Doechii - A n x i e t y |
WDR COSMO playlist
WDR COSMO reviews
Ernst-Joerg Oberhoessel

15.11.2022

By far the best radio programme in Germany with a successful mix of global pop styles: from Afrobeat, Latin, Balkan, Trap, from young artists to all time classics. I love it!

Jaroslav Ševčík

09.01.2019

Nechápu proč mně nejde livestream na jejich stránkách, ale aspoň že tady na onlineradiobox je ok. 🙂 WDR COSMO je stanice, která mně vždy zvedne náladu a inspiruje. ****
Information about the radio
Die montags bis freitag und sonntags ausgestrahlten Abendstrecken von Cosmo werden geprägt durch halbstündige Magazinsendungen in verschiedenen Muttersprachen der größten Zuwanderergruppen, die zum Teil aus den ehemaligen "Gastarbeiterprogrammen" hervorgegangen sind:

"Köln Radyosu" (türkisch, montags bis freitags 20:00 bis 20:30 Uhr)
"Radio Forum" (bosnisch/kroatisch/serbisch, montags bis freitags 20:30 bis 21:00 Uhr)
"Radio Colonia" (italienisch, montags bis freitags 21:00 bis 21:30 Uhr)
"Programma Na Russkom Jasyke" (russisch, montags bis freitags 21:30 bis 22:00 Uhr)
"Polski Magazyn Radiowy" (polnisch, montags bis freitags 22:00 bis 22:30 Uhr).
"Al-Saut-Al-Arabi" (arabisch, montags bis freitags 22:30 bis 23:00 Uhr)
"Bernama Kurdi" (kurdisch, sonntags 20:00 bis 21:00 Uhr)
"Elliniko Randevou" (griechisch, sonntags 21:00 bis 22:00 Uhr)
"Estación Sur" (spanisch, sonntags 22:00 bis 23:00 Uhr)
Zwischen 6:00 und 18:00 Uhr sendet COSMO stündliche Nachrichten mit Kurzberichten und Originaltönen. In der Morgensendung "Cosmo" gibt es darüber hinaus Nachrichten zur halben Stunde.

Das Refugee Radio wurde Anfang Juli 2016 in die arabischsprachige Sendung "Al-Saut Al Arabi - Die arabische Stimme" integriert.

Wichtiges Merkmal von COSMO ist das international zusammengesetzte Team mit Mitarbeiterinnen und Mitarbeitern aus über 20 Nationen.
Radio contacts