Stand with Ukraine. Save peace in the world!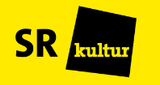 SR 2 Kultur Radio
Saarbrücken, 88.5-98.6 MHz FM
SR 2 Kulturradio (eigene Schreibweise: SR 2 KulturRadio) ist das zweite Hörfunkprogramm des Saarländischen Rundfunks (SR) und deckt das Genre der Kultur im weitesten Sinne ab. Als öffentlich-rechtlicher Hörfunkkanal bietet der Sender ein abwechslungsreiches Programm im Sinne des Grundversorgungsauftrags. Er trägt den Beititel: "...gut zu hören".
TOP songs on SR 2 Kultur Radio
SR 2 Kultur Radio reviews