Stand with Ukraine. Save peace in the world!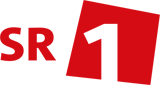 SR 1
Saarbrücken, 88.0-98.6 MHz FM
SR 1 Europawelle ist die Popwelle des Saarländischen Rundfunks. SR1 steht für intelligente Unterhaltung, kompakte Information und Musikevents in der Region. Auf der SR1-Seite sind Sie direkt dabei.
SR 1 reviews
Grauenhaft! - bis zu 10 Minuten Werbung zu jeder halben Stunde und das bei einem gebührenfinanzierten Sender - Musik: Teenie Trallala (Mainstream?). Iron Maiden, Black Sabbath, Metallica unbekannt oder verhasst? => Bitte ersetzt diesen Sender durch einen Umsetzer von SWR3

Christoph Krzysztof

07.02.2017

Super !!!