Stand with Ukraine. Save peace in the world!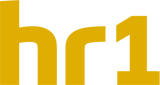 HR1 Radio
Frankfurt am Main, 88,1-104,8 MHz FM
hr1 - Genau meins! Eine einzigartige Musikmischung aus fünf Jahrzehnten mit Fokus auf den 80er-Jahren und Infos mit Gesprächswert.
Show more
HR1 Radio reviews
Florin Penciuc

22.03.2023

sehr gut

super gut

Um 14. 50Uhr heute in hr1 nach dem Bob Dylan Song "Mother of muses" kommentierte ein Moderator ein Dylan-Konzert weit unter der Gürtellinie. Der HR sollte solche persönlichen Darmwinde nicht zulassen und diesen "Mitarbeiter" in Zukunft nicht auf die Hörer loslassen.

Silvia E. Scholz

04.11.2018

Vielen Dank Herr Schreyl für dieses wunderbare und einzigartige Gespräch mit Andy Holzer. Das könnte ich mir, wie eine Musik-CD, andauernd anhören, weil so viel beste Substanz ist schwer mit einem Mal zu fassen.
Information about the radio
Mit einer ausgewogenen Mischung aus den Klassikern der Popmusik und gut recherchierten Beiträgen bringen wir Sie durch den Tag und halten Sie mit Nachrichten aus Hessen und der Welt, Wetter- und Verkehrsmeldungen auf dem Laufenden.

Von den Beatles bis Coldplay, von Diana Ross bis Adele und von Grönemeyer bis Tim Bendzko: Musikalisch spielt hr1 den Soundtrack Ihres Lebens
Radio contacts
SMS ins hr1-Studio: 0173 - 777 00 71
https://www.instagram.com/hessenschau/