Stand with Ukraine. Save peace in the world!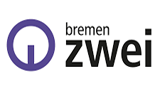 Bremen Zwei
Bremen Zwei ist ein öffentlich-rechtliches Hörfunkprogramm von Radio Bremen. Der Senderclaim lautet Neugier lohnt sich. Bremen zwei versteht sich als das "neugierige, inspierende und anspruchsvolle Programm von Radio Bremen". Über die reine Hochkultur hinaus will das Programm einen "lässigen Kulturbegriff auf alle Lebensbereiche ausweiten".
Show more
Bremen Zwei reviews
During daytime top alternative smooth Pop and indie. Jazz and groove not my cup of tea. Good informative presenters. No commercials

Thomas Fischer

19.05.2020

Gibt es den noch andere Radiosender? Brauche ich nicht, ich höre Bremen 2:

During nighttime top, at daytime instead of classic, jazz, folk or indie-pop as before the reform in 2018 now up to 50% commercial music on a - once - cultural public radio station. what a huge betrayal of the audience!

Hans-Georg Pek

01.08.2019

Bestes Radio ever

Thomas Lilienweiß

29.03.2019

Ich höre Bremen 2 schon lange , noch als Nordwestradio es ist ein sehr guter Sender mit Team nicht aufgeregt usw. Schade das ich ihn nicht über FM bekomme der Standort Hannover ist unpassend .
Information about the radio
Das Tagesprogramm hat Magazincharakter als Begleitprogramm. Das Format soll den Hörern möglichst wenig Anlass zum Ab- und Umschalten bieten. Das Wort-Musik-Verhältnis beträgt etwa 40 zu 60. Musikalisch dominieren Singer-Songwriter, Pop, Americana und Soul. Die Auswahl bewegt sich abseits des Mainstreams und ist albumorientiert.

Darüber hinaus bietet Bremen Zwei am Abend auch längere Musik- und Wortsendungen wie Hörspiele, Features, das Format Literatur vor Ort oder die Diskussionssendung Bremen Zwei Unterwegs zu kontroversen Themen aus der Region. Unter dem Titel Bremen Zwei nach Eins widmet sich das Programm wochentäglich eine Stunde lang einem Gast und seiner Geschichte. Am Samstag werden Prominente aus Kultur, Gesellschaft und Politik in einer Gästereihe live vor Publikum interviewt.

Die Abendstrecken vertiefen in Spezialsendungen Musikrichtungen von Jazz über Soul und Klassik bis Indie-Pop.
Radio contacts
Fax: 0421 246 42 299
https://www.youtube.com/channel/UCsSfhd3V2kdrGpmGPAlaQdw
https://www.instagram.com/bremenzwei/