Stand with Ukraine. Save peace in the world!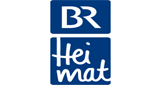 BR Heimat
BR Heimat ist ein Hörfunksender des Bayerischen Rundfunks. Er startete am 2. Februar 2015 auf allen digitalen Verbreitungswegen und soll den Hörern einen starken Bezug zu Bayern vermitteln. Ab 30. Januar 2015 wurde bereits eine Teststrecke ohne Moderation ausgestrahlt. Musikalisch liegt der Schwerpunkt auf bayerischer Volksmusik.
Show more
BR Heimat reviews
zünftige schöne musik

Josef Obernosterer

30.10.2020

Echt Bairisch Sehr gut

Carlos Nájar Arreola

29.05.2019

Música bonita: FELICIDADES! y oportunidad de practicar idioma alemán oyendo noticias y eventuales comentarios. Desde Chihuahua, México.

Estamos ouvindo aqui no sul do Brasil. Musicas muito boas.

Adresse des Radio-Livestreams hat sich geändert!!!
Information about the radio
Der Sender übernahm alle Volksmusik-, Blas- und Laienmusiksendungen vom Digitalradiosender Bayern plus, der sich nunmehr als reines Schlagerprogramm versteht. Ebenso wurden 2016 auf Bayern 1 alle Volks- und Blasmusiksendungen eingestellt und auf BR Heimat verschoben. Einige Sendungen werden teils als Wiederholung oder parallel mit Bayern 2 ausgestrahlt. Darüber hinaus werden täglich Tagesbegleitmagazine mit Beiträgen über die bayerische Volkskultur ausgestrahlt.

BR Heimat sendet Nachrichten, Wetter und Verkehrsmeldungen jeweils zur vollen Stunde.

Zum Ende des Tagesprogrammes wird nach den Nachrichten um 00:00 Uhr die mehrstrophige Bayernhymne gespielt.
Radio contacts