Stand with Ukraine. Save peace in the world!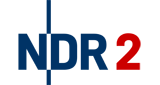 NDR 2
Der Sound der 80er und die beste Musik von heute! NDR 2 alle aktuellen Hits!
Show more
Related radio stations
Show more
NDR 2 reviews
Mijn favoriete zender thuis en onderweg!

Sehr Gut

sempre boa musica,o meu canal preferido

Wolfgang Hoffmann

02.02.2019

ich bin zusteller und jede nacht unterwegs mit ndr 2 . samstag bundesliga radio hören wie früher .

Rolf A. Engeln

09.03.2018

NDR 2 ist ganz netter Sender, aber 3 x James Blunt innerhalb 3 Stunden das hält ja keiner aus!! Fazit anderen Sender programmieren.

Wollen Sie noch 200x Human spielen ?Heute!
Information about the radio
NDR 2 sendet nach einem Adult-Contemporary-Format 24 Stunden täglich. Das Tagesprogramm ist aufgeteilt in Morgen, Vormittag, Nachmittag und Abend. Außerdem enthält das Programmschema Musikspezialsendungen von 21 Uhr bis Mitternacht. Täglich um 12 und werktags auch 17:00 und 19:00 Uhr laufen etwa neun Minuten lange Nachrichtensendungen ("Kuriere"). Am Wochenende heben sich noch die Bundesligashow (samstags 15:00 bis 18:00 Uhr) mit Uwe Bahn oder Martin Roschitz und die sonntagvormittags ausgestrahlte Talksendung "Tietjen talkt" (mit Bettina Tietjen) vom sonstigen Programm ab. NDR 2 wird täglich rund um die Uhr live moderiert. Es gibt jedoch zwei Ausnahmen: Wochentags in der Zeit von 5:05 bis 6:00 Uhr ist ein Teil der Morgensendung vorproduziert, außerdem wird sonntags die Sendung "Tietjen talkt" nicht live ausgestrahlt.

Der Musikclaim von NDR 2 lautet: "Alle aktuellen Hits und die besten 80er". In den Musiksendungen am Abend widmet man sich folgenden Themen: Live-Mitschnitte, Meilensteine der Musikgeschichte, Musikszene Deutschland, neu erschienene Musik, Rock, Soul und Easy Sounds.
Radio contacts
https://www.instagram.com/ndr2/