Stand with Ukraine. Save peace in the world!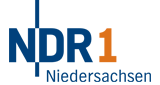 NDR 1 Niedersachsen
NDR 1 Niedersachsen ist ein landesweites Hörfunkprogramm des Norddeutschen Rundfunks (NDR) für das Land Niedersachsen.
Show more
TOP songs on NDR 1 Niedersachsen
NDR 1 Niedersachsen reviews
Warum spielt ihr jeden Tag die gleiche Musik?????

Super

Me gusta mucha esta música. Felicitaciones

Es ist mein Lieblingsender seid vielen Jahren ♥️♥️♥️♥

Top

Peter Ruetimann

24.02.2020

Tolle Musik, die richtige Musik für einen entspannten Tag tolle Moderatoren Peter aus CH

> K.B. - MEIN SENDER , dafür bezahle gerne an die GEZ

Tolle Musik, die richtige Musik für einen entspannten Tag im Garten . Nachrichten aus Heimat .

Harry Dobelstein

13.01.2018

Harry

Reinhard Schmidt

23.09.2016

Super Sender!!! Mein Lieblings-sender.
Information about the radio
NDR 1 Niedersachsen definiert sich als harmonisches Regionalradio. Es berichtet ausführlich aus Niedersachsen und spielt internationale Oldies, harmonische Pop-Musik und deutsche Kulthits. Der Wortanteil ist mit etwa 30 Prozent für ein Formatradio sehr hoch.

Das Programm entwickelt sich vom Schlager- zum Oldie-Pop-Sender: Der Anteil internationaler Titel bzw. ohne Schlager liegt inzwischen bei 85 Prozent.

Regionale Berichterstattung ist ein Hauptkennzeichen von NDR 1 Niedersachsen. Mehrmals am Tag zur halben Stunde sendet das Programm Nachrichten aus den Regionen Niedersachsens. Dabei schaltet sich das Programm in fünf "Programme" auseinander, die jeweils für die eigenen Region Nachrichten senden. Diese regionalen Nachrichten kommen dann aus den NDR Studios in Oldenburg, Osnabrück, Lüneburg, Braunschweig und Hannover. Aber auch die Hauptnachrichten zur vollen Stunde berichten sehr ausführlich über Themen aus Niedersachsen.

In Stunden-Sendungen am Abend berichtet das Programm ausführlich über bestimmte Themenbereiche: Montag: Plattdeutsch, Dienstag: Kultur und Bücher, Mittwoch: Ratgeber und Gesundheit, Donnerstag: Politik, Freitag: Musik und Persönlichkeiten, Sonnabend und Sonntag: Musik.
Radio contacts
Telefax: (0511) 988 - 10 10 oder (0511) 988 - 21 27