Stand with Ukraine. Save peace in the world!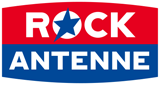 Rock Antenne
Hier paart sich internationaler Rock mit bayrischem Charme. ROCK ANTENNE aus Bayern hat die Gitarrenhits der Stunde und neben News und Radio Shows immer die lautesten Akkorde von Classic Rock über Alternative bis Hard Rock und Heavy Metal.
Show more
Related radio stations
Show more
TOP songs on Rock Antenne
Rock Antenne reviews
Igor V.Borodulin

26.01.2022

Wunderbar!

perfect

Simon Gramlich

27.03.2021

Love it!

Bei momentan -10 Grad in Tambow / Russland, erwärmt Ihr mein Herz ! Viele Grüße ein Ex Berliner !

🆒👍⚡️

Николай Адаменко

08.08.2020

Спасибо за содержательный материалл

Serhi Oleksienko

28.07.2020

Perfect!

Überschall - Supersonic

Mi emisora radial Favorita, el mejor Rock.

Moin Over The Top cool Music. Bleibt Gesund. Metal Greez- Josh Metal.
Information about the radio
Rock Antenne, das Digitalradio, ist ein privates Radioprogramm des Hörfunkunternehmens Antenne Bayern aus Ismaning. Rock Antenne GmbH & Co. KG ist 100-prozentige Tochter der Antenne Bayern GmbH & Co. KG.
Rock Antenne spielt schwerpunktmäßig Musik der Bereiche Classic Rock und Alternative Rock, aber auch Mainstream-Rock sowie Hard Rock finden sich in der Musikauswahl. Der Sender ist dem AOR-Format zuzuordnen und spricht als Zielgruppe die 25- bis 49-Jährigen an.
Rock Antenne sendet eigene Nachrichten, Wetter und Verkehr, speziell für die UKW-Sendegebiete angepasst
Radio contacts
https://www.instagram.com/rock_antenne/
Fax: +49 (089) 99 277 455
[email protected]
[email protected]