Stand with Ukraine. Save peace in the world!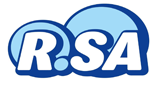 R.SA Live
R.SA ist der Sender mit den legendären Songs der 60er und 70er, Ohrwürmer aus den 80ern und der besten deutschen Musik. Aber nicht nur die Musik ist legendär, sondern auch die Moderatoren. R.SA bietet alles was ein Gute-Laune-Programm braucht: Information, flotte Sprüche und mit dem Musikexperten Lutz Stolberg den Garant für die beste Musikauswahl.
Show more
Related radio stations
Show more
R.SA Live reviews
..оо йе!

Super tolle Musik, die man einfach mögen muss :)

Einfach Cooles einfach für alle geeignet

super Musik

obrian michelo

22.07.2019

Zambia we are following
Information about the radio
R.SA ist ein modernes, unverwechselbares Radioprogramm für erwachsene Hörer in Sachsen, deren Lieblingsmusik der Sound der 80er Jahre ist, die mitten im Familien- und Berufsleben stehen und mit Radiohören den nötigen Schwung suchen, sich selbst zu verwirklichen, aber auch optimistisch und lebensbejahend die Herausforderungen des Alltags zu meistern.
R.SA wurde 2003 gegründet und ist das jüngste private Radioprogramm im Freistaat Sachsen. Inzwischen hat sich der Sender erfolgreich im sächsischen Privatradiomarkt etabliert. Die R.SA-Morningshow ist eine ausnahmslose Live-Sendung, die dadurch lebendig und echt wirkt. Getragen von Uwe Fischer - seine Stimme kennen die sächsischen Hörer seit 27 Jahren - und dessen Sidekick Lena Mengler, die mit viel Charme, Herz & Schnauze nicht nur Männerschwarm ist, sondern auch für eine liebenswürdige Bodenständigkeit sorgt, die absolute Hörernähe ausstrahlt. R.SA macht Spaß und spiegelt das wahre Leben seiner Hörer wieder. Bewusst werden Themen in Echtzeit präsentiert, um Radio im modernen Medienumfeld einmalig und damit zum Gesprächsstoff zu machen. Senderaktionen wirken unkompliziert, frech und zeitgemäß, werden aber dennoch mit viel Herz und Einfühlungsvermögen on air gebracht.
R.SA erreicht eine extrem hohe Musikkompetenz durch die speziell auf das Sendegebiet zugeschnittene Musikmischung für 40-59jährige Sachsen, die sowohl musikalisch als auch historisch bedingte Präferenzen der Hörer im damals geteilten Deutschland berücksichtigt. Durch Personalities, die Land & Leute kennen, werden Musikthemen hoch emotional aufbereitet und berühren die Menschen. Größtes Hörer-Event des Senders ist das stets ausverkaufte "R.SA-Festival" in Schwarzenberg, wo Zehntausende Musikfans ihre Idole feiern und sich von ihrem Lieblingssender begeistern lassen. Mehr Informationen zu den Moderatoren und den neuesten Aktionen gibt es immer auf www.rsa-sachsen.de.
Radio contacts
[email protected];
https://www.instagram.com/radiorsa/
0341 - 39 37 8888 (für Region Leipzig)
0351 - 28 98 9999 (für Region Dresden)
0371 - 30 80 9000 (für Region Chemnitz)