Stand with Ukraine. Save peace in the world!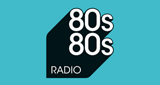 80s80s
80s80s. Real 80s Radio. Entdecke Musik, die du aus den 80ern kennst, neu! Depeche Mode, Eurythmics, Anne Clark, Pet Shop Boys. #so80sbaby.
Show more
Related radio stations
Show more
80s80s reviews
immer wieder das selbe, zb. 27mal Tainted Love why? es gibt bessere Sender die nicht so auf den Putz hauen. 80s gibts wo anders auch ohne Permanente Werbung.

Constantin Olteanu

17.07.2022

Excellent radio

Muy buena musica

Erika Varosova

19.01.2022

Tolle Musik und Infos dazu! 🥰🥰🥰

Супер радио !!!!!

💘

Hans-Peter Michalek

26.08.2021

Hi, muss Euer Kommentar und die Werbung so hoch ausgesteuert (laut) sein??

отличное РАДИО !!!!

Diana Ivantciv

04.08.2021

Du hast coole lieber

zu viel Wiederholungen und machen zu viel Werbung für Impfungen und Penny
Information about the radio
80s80s spricht mit seinem terrestrisch empfangbaren Hauptprogramm "Real 80s Radio" Hörer an, die die 80er Jahre selbst erlebt haben und ihre Lieblingsmusik neu entdecken wollen. Die musikalische Bandbreite umfasst Bands wie Depeche Mode, The Cure, The Police, Violent Femmes und Anne Clark, aber auch Michael Jackson und Eurythmics. Neben Nachrichten, Service und Veranstaltungstipps für die unterschiedlichen regionalen Fenster des Programms (aktuell: Hamburg und National) bilden vor allem redaktionelle Rubriken rund um das Thema Musik den Kern des Programms. In "Let's talk about Music" reflektieren Stars wie Adel Tawil, Peter Heppner, Lotto King Karl, Max Mutzke, Jimmy Somerville, Marian Gold von Alphaville oder Spandau Ballet über ihre Lieblingssongs. In der täglich ausgestrahlten Rubrik "Starnews" werden die aktuellen Meldungen über 80er Jahre Stars in einem eigenen Nachrichtenformat aufbereitet, dass auch als Audio On demand Angebot verfügbar ist. Seit Mai 2017 wird das Programm um eine auf Userabstimmung basierende, wöchentliche Chartshow (80s80s Countdown) ergänzt. 80s80s betreibt ergänzend zum Hauptprogramm noch reine Webradio-Kanäle mit spezieller musikalischer Ausrichtung. 80s80s NDW spielt die Hits der Neuen deutschen Welle, 80s80s Depeche Mode widmet sich als einziger deutscher Sender umfänglich dem Gesamtwerk von Depeche Mode. Eigene tagesaktuelle Depeche Mode Nachrichten ergänzend das redaktionelle Angebot. 80s80s David Bowie, ist ebenso wie 80s80s Prince ein Tribute Station für Fans und Interessierte, die das musikalische Lebenswerk der Künstler auch redaktionell aufbereiten. 80s80s Love mit Balladen der 1980er.
Radio contacts