Stand with Ukraine. Save peace in the world!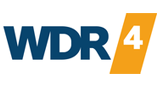 WDR 4
Lange Zeit war WDR 4 ein reines Schlagerradio und es wurden ausschließlich Schlager und deutsche Unterhaltungsmusik aus allen Richtungen gespielt, von Oldie-Schlagern über moderne Schlager, Party-Hits bis hin zu Volksmusik. Ab 18 Uhr war auch Klassik, wie beispielsweise Operetten zu hören. Seit März 2011 entwickelt sich WDR 4 vom Schlager- zum Oldie-Radio. Der Anteil internationaler Titel liegt inzwischen bei 85 %.
Show more
On the air WDR 4
| | |
| --- | --- |
| Live | Die ARD Hitnacht bei WDR 4 |
| 20:33 | Die ARD Hitnacht bei WDR 4 |
| 20:32 | Die ARD Hitnacht bei WDR 4 |
WDR 4 playlist
WDR 4 reviews
Hartmut K. aus Wuppertal

02.04.2022

Ist und bleibt mein Lieblingssender

WDR4 spielt zu wenig Schlager, mir fehlt die Schlager Hörer-Hitparade wo die aktuellen TOP-10 gespielt werden und es 3 Neuvorstellungen gibt. Wo ist die Sendung geblieben? Denn neue deutsche Schlager sind doch wieder in.

mjkluyyqa kysaqqvvyar

07.06.2021

very very nice

Maurice de Cevallier

29.04.2021

Es gibt drei Sender die höre

Wenn ich wdr 2 oder 4 einschalte höre ich jeden Tag mehrfach "Tina Turner"!!!

Während meines 4 wöchenlichen Krankenaufenthaltes hat der Sender es geschfft, dass ich gute Laune hatte, jeden Tag. An die Schmerzen habe ich dann nicht gedacht, einfach ignoriert.

Marian Makowski

09.10.2020

there are two radios in the world wdr 4 and RMFclassic

Michael Bernhardt

29.09.2020

Also ich höre WDR 4 wirklich gerne ,nur morgens wenn diese nonsens sendung mit diesem taxiunternehmen, wo die Zentrale immer dem fahrer,irgendwelche einkaufsaufträge per funk erteilt finde ich so blöd das ich manchmal einen anderen sender anwählen muß,allerdings seit WDR 4 nicht nur schlager oder Volksmusik spielt ist er mein favorit.

Franz Kurzidim

01.09.2020

Ich habe am Sonntag 30.8.20 mal wieder "Musik zum Träumen" gehört, nachdem ich seit Monaten umgeschaltet habe, weil viele Songs nicht mehr zum Titel gepasst haben. Aber diesmal war das Programm wieder zum Träumen. Danke bitte weiter so.

Ich höre den Sender seid vielen Jahren.Die letzte Zeit gefällt er mir aber nicht mehr so wie früher.
Information about the radio
Der Sender wurde am 1. Januar 1984 als viertes Hörfunkprogramm des Westdeutschen Rundfunks gestartet und am 1. Januar 1985 zum Vollprogramm ausgebaut. Von 1987 bis Ende 2016 sendete WDR 4 Rundfunkwerbung. WDR 4 dient als Unterhaltungswelle des WDR.
Radio contacts
Faxline:0049(0)221 - 567 89 440
Hotline:0049(0)221 - 567 89 444