Stand with Ukraine. Save peace in the world!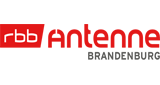 Antenne Brandenburg
Antenne Brandenburg sendet hauptsächlich Musik, aber auch regionale Information für das Land Brandenburg. Die Musikauswahl bewegt sich zwischen Soft-Pop, Oldies und Schlagern.
Show more
TOP songs on Antenne Brandenburg
Antenne Brandenburg reviews
MICHAEL HAGELSTANGE

05.11.2019

Ich finde Antenne Brandenburg echt super da in dem Radio auch mal ältere Musik gespielt wird und das finde ich echt klasse.

Haben Sie etwa Michael Jackson aus dem Programm genommen?

Super Sender, höre euch in Alanya/ Türkei jeden Tag.
Information about the radio
Schon seit der Wende ist Antenne Brandenburg der meistgehörte Sender Brandenburgs. Das Programm wird auseinander geschaltet, um immer zur halben Stunde (:30) für die Regionen Cottbus, Frankfurt (Oder), Perleberg, Prenzlau (nur 05:30 - 11:30 Uhr) und Potsdam regionale Nachrichten und Service-Informationen auszustrahlen. Von Montag bis Freitag gibt es zwischen 14 und 17 Uhr regionale Magazine (nicht aus Perleberg und Prenzlau). Abends von 22 Uhr bis 24 Uhr produziert Antenne Brandenburg im wöchentlichen Wechsel (zwischen Potsdam und Berlin), zusammen mit Radio Berlin 88,8 die Sendung "Pop nach zehn". Die ARD-Hitnacht wird täglich von SR 3 Saarlandwelle in der Zeit von 0 Uhr bis 5 Uhr, am Wochenende und Feiertagen bis 6 Uhr, übernommen. Lediglich am frühen Sonntagmorgen produziert WDR4 die ARD Hitnacht.
Radio contacts
Fax: 0331 - 97993 32009