Stand with Ukraine. Save peace in the world!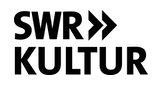 SWR2
SWR2 ist eines der großen Kulturradios in Deutschland mit spannenden Wissenschaftssendungen, politischen Features, literarischen Hörspielen, Lesungen, Lyrik und avantgardistischen Radioexperimenten. Mit klassischer Musik, Jazz, Pop und Weltmusik.
Show more
SWR2 reviews
Swr 2 ist ein guter informativer Sender.

Még sok-sok boldog születésnapot,és újabb műveket kívánok!
Information about the radio
SWR2 richtet sich an Menschen, die besonders an Kultur- und Wissensthemen interessiert sind, sowie an die Freunde vor allem der klassischen Musik. Von einzelnen Magazinsendungen abgesehen, wechseln sich im Laufe des Tages in der Regel längere Wort- mit längeren Musiksendungen ab. Dabei wird auf unterschiedliche Sendeformen zurückgegriffen, u. a. Magazin, Feature, Essay, Hörspiel, Lesung, Vortrag und Diskussionsrunde. Mehrmals jährlich (regelmäßig in der Zeit zwischen den Jahren sowie im Frühjahr – dann unter dem Namen und Konzept der SWR2 Radio Akademie) steht das Programm unter einem Themenschwerpunkt. Seit 2007 wird das Bildungsprogramm durch den Webchannel SWR2 Archivradio ergänzt.

Im Musikprogramm dominiert die sogenannte ernste Musik. Daneben ist auch Anspruchsvolles aus den Bereichen Pop, Chanson, Jazz, Welt- und Experimentalmusik zu hören. Außerdem überträgt SWR2 live oder als Mitschnitt alle Konzerte der Donaueschinger Musiktage, der Schwetzinger SWR Festspiele und von RheinVokal.
Radio contacts
Telefax: 07221 / 929 22121