Stand with Ukraine. Save peace in the world!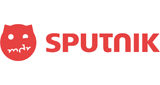 MDR SPUTNIK
Von morgens bis nachts, im Radio und im Netz, mobil oder stationär: MDR SPUTNIK bringt euch entspannt durch den Tag. Einfach die beste Musik und null Werbung, aber viele Infos – das macht SPUTNIK aus.
Show more
Related radio stations
Show more
On the air MDR SPUTNIK
| | |
| --- | --- |
| Live | As It Was von Harry Styles |
| 16:00 | MDR SPUTNIK |
| 15:57 | get him back! von Olivia Rodrigo |
MDR SPUTNIK playlist
Information about the radio
Wie sein Vorgänger DT64 spielte Sputnik Anfang der Neunziger eine breite Palette an zeitgeistiger Rock- und Popmusik. Mit der Umgestaltung zum Formatradio Ende der Neunziger änderte sich die Musikauswahl nach und nach in aktuelle Charthits in enger Rotation mit vorzugsweise R&B und positionierte sich als sogenanntes Contemporary Hit Radio. Mit der erneuten Umgestaltung der Senderausrichtung im Dezember 2006 wurde die Musikbandbreite im Programm stark erweitert. Unter anderem wurden Musikspezialsendungen am Abend eingeführt, darunter auch von früher her bekannte Formate. Der anfänglich weiterhin bestehende R&B- und Rap-Anteil ist inzwischen stark zurückgegangen. So spielt der Sender tagsüber vor allem Rock, Pop und Elektropop mit alternativer Richtung.

Durch den Soundcheck ist eine enge Zusammenarbeit mit der deutschen und österreichischen Musikszene möglich. So werden auch junge, unbekannte Bands und auch Musikgruppen ohne Plattenvertrag im Tagesprogramm gespielt.

Neben dem aktuellen On-Air-Programm bietet Sputnik genrespezifische Audio-Streams mit programmbegleitender Club-, Rock- und Black-Musik an. Die Inhalte dieser Audio-Streams stammen aus den On-Air-Spezialsendungen und werden in wöchentlichen Intervallen neu erstellt. Weiterhin sind die jeweils aktuellen Ausgaben der Sendungen Insomnia, Soundcheck, Black Beatz, Roboton und Popkult in einer Dauerschleife als Stream zu hören.
Radio contacts
Fax: +49 (0)345-300 2526