Stand with Ukraine. Save peace in the world!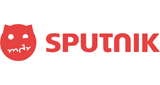 MDR SPUTNIK Popkult
Einfach die beste Musik. Und null Werbung. MDR SPUTNIK Popkult zum Nachhören: neue Musik, Literatur, Kino und Lifestyle.
Related radio stations
Show more
TOP songs on MDR SPUTNIK Popkult
MDR SPUTNIK Popkult reviews
Najja, Enttäuschenderweiße ist die gesammte Popkultur Sendung nur aufgenommen. Und das kann dazu führen das alle Lieder (Wirklich alle Lieder, nicht bestimmte Lieder) alle 7 und Halb Stunden wiederholt wird. Wer es mich nicht glaubt, könnt ihr selber die Playlist abgfolge nach schauen. Und es ist auch dazu mit Moderator gelaber. Also deshalb sage ich, das es nur in wahrheit aufgezeichnet ist. Ob diese Sender Webradio Channel was für euch ist, kommt drauf an. Also mich hat diese Webradio leider sehr enttäuscht.
Radio contacts
Fax: +49 (0)345-300 2526