Stand with Ukraine. Save peace in the world!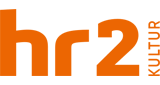 HR2 Kultur Radio
Frankfurt am Main, 87.9-106.9 MHz FM
www.hr2.de - Ein Thema - viele Perspektiven: Die tägliche Feature-Sendung bei hr2-kultur. Ihr kultureller Tagesbegleiter mit vielen Kulturtipps, interessanten Gesprächspartnern und Musik jenseits des Mainstreams.
Show more
TOP songs on HR2 Kultur Radio
Information about the radio
hr2-kultur ist das zweite Hörfunkprogramm des Hessischen Rundfunks (hr). Es ist ein Kulturprogramm, vergleichbar mit SWR2 und Deutschlandradio Kultur, und neben hr-info das einzige (historisch deutlich ältere) Einschaltprogramm des hr. hr2 ist das einzige Programm des hr mit langen Wort- und Musikangeboten und frei von kommerzieller Werbung.

Das Programm besteht seit dem 15. Oktober 1950 und wurde von Beginn an nur über UKW-Frequenzen ausgestrahlt. Die offizielle Bezeichnung war bis weit in die 1980er-Jahre hinein "Zweites Programm". Die Abkürzung hr2, hausintern schon länger üblich, setzte sich erst Mitte der 1980er-Jahre – zunächst als Ergänzung zum offiziellen Namen – auch in der Außendarstellung durch. Mit Einführung des Programms hr4 am 6. Oktober 1986 wurden dann alle hr-Hörfunkprogramme einheitlich hr1, hr2, hr3 und hr4 benannt. Im September 2007 wurde der Name in hr2-kultur geändert.

hr2 gilt in Hessen als wichtiger Kulturfaktor, da es das kulturelle Leben in Hessen widerspiegelt und häufig Koproduktionspartner der wichtigsten Kulturinstitutionen des Bundeslands ist. Ferner gilt hr2 als Kulturproduzent, da seine Sendungen häufig als öffentliche Veranstaltungen entstehen; dies gilt insbesondere für die beiden Klangkörper: die hr-Bigband und das hr-Sinfonieorchester.
Radio contacts
Telefax: (069) 155 4328
[email protected]
Tel.: 069 / 15 55 100