Stand with Ukraine. Save peace in the world!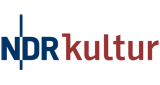 NDR Kultur
NDR Kultur - ein neues, attraktives klassisches Musik- und Kulturangebot
Show more
Related radio stations
Show more
NDR Kultur reviews
Tadeusz Szywała

21.06.2020

Gut musik!

thanks for spreading classic music and composers

Wilson Roberto Spamer

07.04.2020

Sim

Ich wohne in Kolumbien aber ich liebe Hören euch.
Information about the radio
NDR Kultur ist ein vom Norddeutschen Rundfunk produziertes Hörfunkprogramm, das in den deutschen Bundesländern Hamburg, Schleswig-Holstein, Mecklenburg-Vorpommern und Niedersachsen flächendeckend über UKW ausgestrahlt wird. Das Funkhaus befindet sich in Hamburg an der Rothenbaumchaussee. Das Programm besteht größtenteils aus klassischer Musik sowie anderen kulturellen Elementen. Hörspiele, aber auch literarische und religiöse Themen gehören ebenfalls dazu.
Radio contacts
https://www.youtube.com/channel/UCx_hWRapWfIMGm55L5CX3Lw