Stand with Ukraine. Save peace in the world!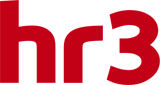 HR3 Radio
Frankfurt am Main, 87.6-106.2 MHz FM
hr3 ist die Popwelle des Hessischen Rundfunks und bietet spannende neue Musik sowie das Beste aus Pop und Rock. Dazu liefert hr3 ständig aktuelle Nachrichten aus aller Welt, Lifestyle-Trends und vieles mehr.
Show more
HR3 Radio reviews
Super*OK!!!

Seit über 4 Jahren der gleiche "HR3 Comedy Mann mit immer dem gleichen Mist. So etwas kann man vielleicht 2 mal hören, aber doch nicht Monate und Jahre. Und "Tobi spielt jetzt das Wetter..." hat jetzt sogar einen anderen treuen (Ex )HR3 - Hörer dazu gebracht, endlich auszuschalten. Irgendetwas Neues bitte. Ich versuche es ja immer mal wieder, aber es bleibt furchtbar

gerhard sowade

24.07.2019

Ich wohne in Zypern und habe super Empfang und die Musik passt,Klasse an euch weiter so😍😘😆

Wolfgang Wohlfarth

04.06.2019

super, mein täglicher Begleiter - weiter so

Veronika Träger

10.12.2017

Würde gerne Ed Scheeran Perfect hören

Susanne Panzer

29.09.2016

cool
Information about the radio
hr3 ist ein Popmusik-Hörfunkprogramm des Hessischen Rundfunks. Das Programm wurde am 1. Juni 1964 als drittes Programm (auch: 3. Programm) des hr gegründet. Sendestart von hr3 als Servicewelle unter dem derzeitigen Namen war am 23. April 1972. Programmleiter war von 1992 bis 2014 Jörg Bombach. Sein Nachfolger ist Jan Vorderwülbecke.

Die Media-Analyse 2015 Radio II wies für hr3 montags bis freitags eine Tagesreichweite von 1.130.000 Hörern sowie – montags bis freitags von 6 bis 18 Uhr – eine mittlere Hörerzahl von 305.000 nach.
Radio contacts
https://www.instagram.com/hr3/
Fax: (069) 155-3303
Der direkte Draht: 0800 / 33 33 307