Stand with Ukraine. Save peace in the world!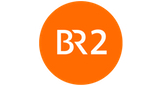 Bayern 2
Bayern 2 ist das zweite Hörfunkprogramm des Bayerischen Rundfunks und ein kultur- und informationsorientiertes Vollprogramm mit einem breiten Musikspektrum in verschiedenen Sparten.
Show more
On the air Bayern 2
| | |
| --- | --- |
| Live | Freunde finden und mitdiskutieren: Bayern 2 auf Facebook |
| 15:37 | radioFeature - mehr unter bayern2.de |
| 15:36 | Sendungen als Download oder Podcast unter bayern2.de |
Bayern 2 playlist
Information about the radio
Bayern 2 bietet aktuelle Berichterstattung (Politik, Kultur, Wirtschaft, Wissenschaft), Reportagen aus Bayern und aus aller Welt, Hörspiele und Features, außerdem Kabarett (radioSpitzen), Glossen sowie verbraucherorientierte Sendungen.
Die Musik auf Bayern 2 umfasst eine Bandbreite von Soul über Chanson bis zu Singer-Songwritern aus aller Welt. In verschiedenen Spezialsendungen werden klassischer Jazz, Weltmusik bis zu Independent vorgestellt. Besondere musikalische Bedeutung hat inzwischen der Heimatsound aus Bayern und dem Alpenraum.
Ein eigenes Programm wird täglich zwischen 5 und 2 Uhr gestaltet. In der restlichen Zeit wird das ARD-Nachtkonzert übernommen.
Radio contacts
Fax: 089 / 59 00 46 258
Montag bis Freitag von 8.00 bis 17.00 Uhr