Stand with Ukraine. Save peace in the world!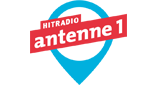 Hitradio antenne 1
antenne 1 ist eine der größten privaten Radiostationen in Baden-Württemberg. Der Sender hat seinen Sitz in der Landeshauptstadt Stuttgart. Als Stimme der Region trägt antenne 1 täglich nach außen, was die Menschen in Baden-Württemberg bewegt – immer auf den Punkt und fünf Minuten früher.
Show more
Hitradio antenne 1 reviews
Immer die neuste Musik am Start mit guter Abwechslung :) Einer meiner Favorits in Stuttgart <3

Fabian Mühleisen

11.01.2023

antenne 1 to40 Player Liste verändern

Nett, unterhaltsam, danke!

un plaisir a ecouter

Fabian Mühleisen

13.07.2021

Wann kommt wieder neue musik raus

Jacek Bydziński

21.04.2021

super stacja

manfred schürger

04.04.2021

to musik

Peter Kutschki

04.03.2021

Life is Great mit THE NANA SONG macht

Abwechslungsreich, unterhaltsam, informativ und tolle Aktionen
Information about the radio
Neben regionaler, nationaler und internationaler Berichterstattung steht bei antenne 1 die Musik im Mittelpunkt. Der Sender spielt "Baden-Württembergs besten Musikmix". Darüber hinaus ist antenne 1 ein Garant für gute Laune und beste Unterhaltung. Vor allem beim Herzstück des Senders – der Hiradio antenne 1 Morgenshow mit Nadja und dem Ostermann.
Radio contacts
https://www.instagram.com/antenne_1/
https://www.youtube.com/user/HitRadioANTENNE1