Stand with Ukraine. Save peace in the world!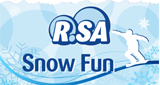 R.SA - Snow Fun Radio
Das R.SA Snow Fun Radio spielt die besten Après-Ski-Hits zum Feiern. Mit diesem Stream kommen alle Hörer und Ski-Hasen garantiert in Feierlaune nach einem schönen Tag auf der Piste.
Show more
Related radio stations
Show more
R.SA - Snow Fun Radio reviews
Information about the radio
R.SA ist ein modernes, unverwechselbares Radioprogramm für erwachsene Hörer in Sachsen, deren Lieblingsmusik der Sound der 80er Jahre ist, die mitten im Familien- und Berufsleben stehen und mit Radiohören den nötigen Schwung suchen, sich selbst zu verwirklichen, aber auch optimistisch und lebensbejahend die Herausforderungen des Alltags zu meistern.

Radio contacts
[email protected]
0341 - 39 37 8888 (für Region Leipzig)
0351 - 28 98 9999 (für Region Dresden)
0371 - 30 80 9000 (für Region Chemnitz)
https://www.instagram.com/radiorsa/