Stand with Ukraine. Save peace in the world!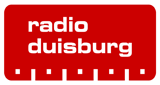 Radio Duisburg
Der lokale Radiosender aus und für Duisburg. Mit Nachrichten und Informationen aus Duisburg, NRW, Deutschland und der Welt.
Show more
TOP songs on Radio Duisburg
Information about the radio
Radio Duisburg sendet täglich mindestens zwölf Stunden Lokalprogramm (montags bis freitags 6.00–18.00 Uhr; samstags 9.00–14.00 Uhr und 14.00–17.00 Uhr; sonntags 9.00–14.00 Uhr und 17.00–20.00 Uhr und 21.00–00.00 Uhr). Dazu gehören die Morgensendung "Radio Duisburg am Morgen" mit Laura Potting und Kai Weckenbrock, die zwischen 6.00 Uhr und 10.00 Uhr gesendet wird, weitere Moderatoren sind Jens Vossen, Melanie Hermann, Jens Kobijolke, Dominik Deter und Jana Jostenk. Lokalnachrichten gibt es Montag bis Freitag stündlich zwischen 6.00 Uhr und 18.00 Uhr, am Wochenende zwischen 9.00 Uhr und 14.00 Uhr. In den Lokalnachrichten arbeiten Caro Dlutko, Alexandra Krieg, Michele Timm und Anika Rohrer. Außerdem strahlt Radio Duisburg auf seinen Frequenzen gemäß den gesetzlichen Bestimmungen Bürgerfunk aus. Diesen kann man täglich abends von 20.00 Uhr bis 21.00 Uhr hören. Ferner gibt es dienstags von 21.00 Uhr bis 22.00 Uhr eine Sendestunde in polnischer Sprache (Radio Duisburg International). Das Restprogramm und die Nachrichten zur vollen Stunde werden von Radio NRW übernommen. Als Gegenleistung sendet Radio Duisburg stündlich einen Werbeblock von Radio NRW. Darüber hinaus werden alle Spiele des Zweitligisten MSV Duisburg übertragen.
Radio contacts
Fax: 0203-80089-70
https://plus.google.com/+radioduisburg