Stand with Ukraine. Save peace in the world!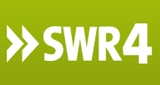 SWR4 Studio Heilbronn
SWR4 spielt hauptsächlich melodiöse, deutschsprachige Musik: Deutsche und volkstümliche Schlager, Schlageroldies, Evergreens aus aller Welt, Instrumentalmusik und leichte Klassik. Zu bestimmten Zeiten werden Regionalprogramme ausgestrahlt. Außerdem sind auch Mundart-Hörspiele, Service- und Ratgebersendungen fester Bestandteil von SWR4.
TOP songs on SWR4 Studio Heilbronn
SWR4 Studio Heilbronn reviews
Wolfgang Schmitt

24.11.2022

Also heute, am Tag der Mundart solltet ihr auch überlegen, dass eine ganze Reihe Hörer gibt, die mit "schwäbisch" nicht sehr viel anfangen können. In Franken ist der schwäbische Dialekt eher unerwünscht. Eine Zeitlang habe ich die wirklich guten Musikstücke angehört. Dann habe ich es aber nicht mehr ausgehalten, das schwäbische, laute und arrogante Gelaber weiter zu erdulden. Ich habe dann auf Bayern3 umgeschaltet. Also lange Rede kurzer Sinn, ihr verliert mit solchen schwerpunktmäßig schwäbischen Sendungen eine große Anzahl von Hörern, die mit dem "SCH-Problem" nicht klarkommen. Wenn die Moderatoren NORMAL-DEUTSCH reden, dann hören wir Franken euch auch gerne wieder zu. Nix für Ungut!
Radio contacts
Telefax (Hörfunkredaktion) 07131 620141