Stand with Ukraine. Save peace in the world!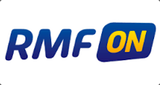 RMF UKRAINA
Radio RMF — Pierwsza w Polsce prywatna stacja radiowa. Powstała w 1990 roku i szybko stała się jedną z najpopularniejszych rozgłośni w kraju. Tutaj usłyszysz mnóstwo hitów na czasie oraz przebojów z ostatnich 30 lat.
Show more
Related radio stations
Show more
Information about the radio
Radio numer 1 w Polsce. Największa i najpopularniejsza stacja muzyczno-informacyjna. Prezentuje aktualne hity i największe przeboje ostatnich 30 lat oraz najistotniejsze Fakty.
Radio contacts
+48 12 662 20 00