Stand with Ukraine. Save peace in the world!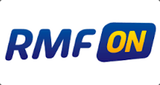 Radio RMF - Classic Rock
Klasyczny rock jest coś, co jest jak gorąco pyszne ciasto dla miłośników muzyki rockowej. RMF Rock klasyczny przynosi dobroć piosenki rockowej w bardziej tradycyjny sposób, classic rock song era jest pełen muzycznego piękna, ton, Atrakcją, Dotyk klasycznej muzyki rockowej jest naprawdę bardzo niesamowite i RMF Rock klasyczny tylko przynosi to awesomeness na ucho słuchaczy. Czysta platforma dla miłośników klasycznej muzyki rockowej jest RMF Rock klasyczny.
Related radio stations
Show more
TOP songs on Radio RMF - Classic Rock
Radio RMF - Classic Rock reviews
Carlos Juarez N

12.08.2019

Saludos desde Mexico... Its only Rock`n`Roll, but I like it !!!

Fajna muza ale utwory się powtarzają. Skromna płytoteka. Dobra na dzień, dwa później staje się trochę monotonna. Poza tym extra. Krótkie wiadomości, ciekawostki a to też potrzebne.

Robert Maciurzyński

16.01.2019

Radio nadaje świetną muzę wpadającą w ucho osobom lubiącym specyficzny rodzaj muzyki. Ja mogę słuchać ich przez dzień cały bo prócz muzyki przeplatają ją wiadomościami z kraju i ze świata.