Stand with Ukraine. Save peace in the world!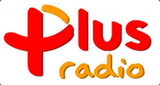 Radio Plus
Radio Plus - Przeboje z Nutą Nostalgii!
Show more
Radio Plus reviews
Niemcy, pozdrawiam z Heidelberg. Na razie radio jest OK :)

Marzenna Olszewska

14.03.2023

Belgia pozdrawia i słucha. Super radio

Najlepsze radio

Dla mnie żeby nie Wasze Radio i też na miejscu złote przeboje to nie uzywał bym innego do słuchania muzyki ale muzyki gdzie odbiera sie miłe ,spokojne z tekstem piosenki w pozostałych jest brak melodi ,,,,,,ale te niestety mozna je znależść tylko w starych piosenkach i utworach instrumentalnych... Dziadek emeryt ...

Joanna Godziewicz

05.02.2023

Najlepsze radio, muzyka której nie usłyszymy w żadnej innej stacji.Rewelacja,tak trzymać.Slucham kiedy tylko mogę,niestety tylko w internecie,za słaby sygnał w mojej okolicy

Witam serdecznie redakcję. Wasze nocna składanka od godziny 2.00 w nocy jest taka dobra że milo się przynieść jeździ.Slucham was od niedzieli do piątku rana. Taki system pracy.

Halo Redakcjo. Słuchamy Was przy każdej okazji w domu i podróży. Właśnie dojechaliśmy do domu po 19 godzinach podróży z Polski do Uk. Całą drogę jechaliśmy z Wami z krótkimi przerwami na brak internetu przy przekraczaniu kolejnych granic. Jedyne radio które daje "odsapnąć" i oderwać się od tego co sączy się z wszystkich innych stacji telewizyjnych i radiowych.

Wioletta Litwin

26.04.2022

Super

Najlepsze radio. Prezentujecie najlepsze kawałki z lat 80-tych. Słucham cały czas w pracy. I w domu, gdy tylko mam czas.

Odtwarzam z internetu. Nie ma naziemnej stacji. Grudziądz. Z sąsiednich Gdańsk i Bydgoszcz za słaby sygnał. Szkoda...
Information about the radio
Częstotliwości:
• Bydgoszcz 102,6 FM
• Gdańsk 101,7 FM
• Głogów 107,3 FM
• Gniezno 89,5 FM
• Gorzów Wlkp. 100,7 FM
• Gryfice 90,7 FM
• Inowrocław 91,6 FM
• Jelenia Góra 94,9 FM
• Kamienna Góra 93,1 FM
• Kielce 107,9 FM
• Kołobrzeg 93,3 FM
• Szczecinek 99,8 FM
• Koszalin 102,6 FM
• Kraków 106,1 FM
• Kupimierz (Końskie/Opoczno) 94,0 FM
• Legnica 92,7 FM
• Lipiany 104,3 FM
• Łódź 100,4 FM
• Nysa 96,7 FM
• Olsztyn 88,1 FM
• Opole 107,9 FM
• Piła 90,3 FM
• Polkowice 102,6 FM
• Rabka 102,7 FM
• Racibórz 87,8 FM
• Radom 90,7 FM
• Słubice 90,6 FM
• Słupsk 99,5 FM
• Szczecin 88,9 FM
• Szczecinek 99,8 FM
• Świeradów-Zdrój 102,8 FM
• Warszawa 96,5 FM
• Wysoka (Kędzierzyn-Koźle) 89,6 FM
• Zabrze 96,2 FM
• Zakopane 107,9 FM
• Zielona Góra 91,7 FM
Radio contacts