Stand with Ukraine. Save peace in the world!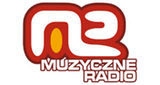 Muzyczne Radio Polska
Jelenia Góra, 105.8 MHz FM
Jeleniogórskie radio o zasięgu regionalnym. Audycje Hitplaneta i Dance Mix Chart wypełniają dźwięki najlepszych klubowych przebojów. Tylko u nas usłyszysz raporty regionalne, mix najlepszych filmowych hitów oraz wiele premier muzycznych.
Muzyczne Radio Polska reviews
Kiedyś to było fajne radio , odkąd się upolityczniło jak podają wiadomości to babka dziennikarka z zaciśniętymi zębami i bez przekonania w głosie napiernicza cały czas na PiS a PO to tylko by głaskali.... już się żygać od tego chce!!!!!!! Zero obiektywizmu tylko nagonka na obecny rząd

Najlepsza Stacja na Świecie a ACDC jest SUPER

monika warchol

21.11.2020

Super PIĄTKI

Reges ????????

25.07.2020

sempre ouvindo essa super radio

Paweł Kamiński

09.05.2020

Dobre ØSO pozdrawia SPŌ6GDX

Najlepsza stacja w kraju :)

Monika Warchol

14.02.2020

Najlepsze MR.😍 pozdrawiam serdecznie wszystkich dmc maniaków.

Super radio dolnyśląsk pozdrawia

Michał Nowogrodzki

07.02.2020

fajnie gracie dobrze się słucha :)

Zbyszek Kolano

06.10.2019

Słucham często w domu i w pracy,fajnie gracie,pozdrawiam z Kamiennej Góry.
Radio contacts
https://www.instagram.com/muzyczne_radio/
https://www.youtube.com/user/MuzyczneRadio