Stand with Ukraine. Save peace in the world!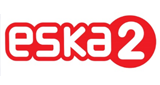 Radio Supernova
Radio Supernova — to jedyna stacja w Polsce grająca wyłącznie polską muzykę. Nasz program emitowany jest w Warszawie, Łodzi, Opolu, Toruniu, Rzeszowie i Wrocławiu.Gramy głównie muzykę ostatnich 25 lat, przede wszystkim pop i pop-rock, choć także miłośnicy innych nurtów znajdą u nas coś dla siebie. Program adresujemy głównie do 25-45 latków mieszkajacych w dużych miastach naszego kraju. Znajdziecie u nas dużo dobrej polskiej muzyki oraz bieżące informacje ze świata polityki, kultury i sztuki, informacje o pogodzie i utrudnieniach na drogach, plotki i duuuuużo dobrej zabawy.
Show more
TOP songs on Radio Supernova
Radio Supernova reviews
Sławomir Jasiński

30.10.2022

Co to za badziew i co sie stalo z radiem wawa???

Arkadiusz Pieńkowski

15.10.2022

Wesołe radio

😁

Od teraz super nova

Andrzej Rozborski

21.01.2022

Super

Super- jedyne takie radio w Polsce

Mirosław Matras

11.08.2021

Najlepsze radio 🥰🥰🥰🤪

Super radio, dużo fajnej muzyki. Pozdrawiam 😊

Grzegorz Wojtkowski

28.05.2021

Super radio i muzyka.

Damian Jóźwiak

03.04.2021

Słucham radia WAWA prawie od początku i nie widzę muzyki bez Radia WAWA.
Information about the radio
• Gdańsk 90 FM
• Jelenia Góra 89,1 FM
• Kielce 104,6 FM
• Kraków 88,8 FM
• Łódź 99,8 FM
• Nowy Sącz 92,4 FM
• Opole 105,7 FM
• Ostrołęka 90,3 FM
• Konin 106 FM
• Rzeszów 98,4 FM; 92,6 FM
• Szczecin 93,2 FM
• Toruń 96,7 FM
• Trzebnica 89,5 FM i 97,3 FM
• Warszawa 89,8 FM
• Wrocław 105,5 FM
Radio contacts