Stand with Ukraine. Save peace in the world!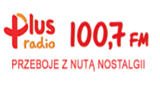 Radio Plus Gorzow
Radio Plus Gorzow is one of the popular music station. Radio Plus Gorzow station streaming music and programms both in air and online. It is a online radio channel plays around the clock 24 часов в прямом эфире. Radio Plus Gorzow also operate various musical programs consistantly for the people of all ages.
Show more
Radio Plus Gorzow reviews
Margaret Bialonowicz

21.07.2023

Witam redakcje i dziekuje za fantastyczna stacje. Dzisiaj "Smokie" to cos specjalnego dla mnie.

Olgierd Jedlina

23.04.2023

Odkad odkrylem ze tyle u was rozwazan Slowa Bozego przestalem sluchac radiomaryja. Ich sie nie da sluchac. W kolko tylko pozdrowienia i zawszedziewica. Maria miala inne dzieci tez. I zadna gwiazda nie byla. To bluznierstwo i drwina z Pisma Swietego. Poza tym za duzo sie wywyzszaja siebie nawzajem i papierzy ponad Stworzyciela. Uwielbialem u nich Psalmy Davidowe ale bardzo mi ciezko na nie trafic. Calej reszty po prostu nie trawie, i widze ze to jest u nich powazny problem. Nie chca sluchac Prawdy ale tylko siebie nawzajem. No i dlatego koscioly pustoszeja i religie to puste klasy. To mozna naprawic ale tylko w jeden sposob. Na kolana i powrot do Zrodla Prawdy i Chodzacego Wzoru Postepowania dla wszystkuch. Mlodych i starych. Naszego Zbawiciela ktory zaplacil za kazdego z nas kare najwyzsza wylewajac Swoja Wlasna Krew na Oltarz Przeblagania aby otworzyc nam Swieta i Ukryta Droge do Nieba. Niech zyje na wieki i bedzie Uwielbiany Krol krolow i Pan panow. Alpha i Omega. Pierwszy i Ostatni. Jam Jest. Emmanuel. Wszechmocny YAH. Lew z pokolenia Judy. Baranek z Domu Jakuba. Adonai Yeshua Ha Messiah. Prawdziwa Maska Ojca. HalleluYAH!!!!

Olgierd Jedlina

10.03.2023

Moja muzyka ktora zawsze lubilem. Nawet radio maryja jedyne fajne co mozna posluchac to czytane Psalmy Biblijne i wywody Krola Salomona z trzech Jego Ksiag Starego Testamentu rowniez. Bo tam jesynie pozdrawiam tego tamtego i pseudo gwiazda "nw ewangeli" gdzie Zbawiciel przeklal "nowa ewangelizacje"... wasze radio naprawde fajnie posluchac jal jwstem w gorzowie lub online. Bardzo polecam

super stacja

Elizabeth Spence

13.11.2021

Kapitalna stacja, kontynuujé jej sluchac przez tyle lat w Londynie i wole od angielskich! Wracam myslami do Gorzowa, kiedy slysze lokalne reklamy!!!! ;)

Piotr Stybaniewicz

24.07.2021

Bardzo fajne radio jest super

Bogdan Kowalski

12.11.2020

Super stacja pozdrawiam redakcję.

super muzyka i super moderatorzy

Na jaki numer mozna napisac sms ?aby naprzyklad zamowic ulubiona piosenke z dedykacja.

Można się zrelaksować przy tej muzyce. A tego nam coraz częściej brakuje.
Information about the radio
Częstotliwości:
• Bydgoszcz 102,6 FM
• Gdańsk 101,7 FM
• Głogów 107,3 FM
• Gniezno 89,5 FM
• Gorzów Wlkp. 100,7 FM
• Gryfice 90,7 FM
• Inowrocław 91,6 FM
• Jelenia Góra 94,9 FM
• Kamienna Góra 93,1 FM
• Kielce 107,9 FM
• Kołobrzeg 93,3 FM
• Szczecinek 99,8 FM
• Koszalin 102,6 FM
• Kraków 106,1 FM
• Kupimierz (Końskie/Opoczno) 94,0 FM
• Legnica 92,7 FM
• Lipiany 104,3 FM
• Łódź 100,4 FM
• Nysa 96,7 FM
• Olsztyn 88,1 FM
• Opole 107,9 FM
• Piła 90,3 FM
• Polkowice 102,6 FM
• Rabka 102,7 FM
• Racibórz 87,8 FM
• Radom 90,7 FM
• Słubice 90,6 FM
• Słupsk 99,5 FM
• Szczecin 88,9 FM
• Szczecinek 99,8 FM
• Świeradów-Zdrój 102,8 FM
• Warszawa 96,5 FM
• Wysoka (Kędzierzyn-Koźle) 89,6 FM
• Zabrze 96,2 FM
• Zakopane 107,9 FM
• Zielona Góra 91,7 FM
Radio contacts
Tel. +48 (95) 722 30 32
kom. +48 510 293 346