Stand with Ukraine. Save peace in the world!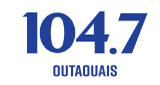 104,7 FM
Lac-Gatineau, 104.7 MHz FM
CKOF-FM 104.7 is a broadcast Radio station from Gatineau, Quebec, Canada, providing News, French Talk, Sports and Informative programs.
Show more
104,7 FM reviews
Ses sur Trudeau est menteur et pour le train que tu associé pour parler de moi comme cacher le meurtre fais bout portant par policier Gatineau de cacher fessant appeler les travailleurs du CLSC de Hull qui sont les coupable de faire des fausse carte maladie et avoir possibilité d'avoir plusieurs paye sans travailler vie qu'il est déjà présent au CLSC de Hull comme la Drogue qu'il vende comme la nuit sa sert au escorte du gîte au CLSC de Hull ou de Leblanc le député comme se site. Qui est un des complice et d'avoir pas pris au sérieux les menace je t'ai fais surtout la premiere moi je me suis. Servit en arrengistrent les policier vous rendre coupable aussi et ta saloppe qui parle ses pasune auditrice ces une chienne qui travaille au 104.7

Gerald Fortier

08.02.2022

Un débat.. Un vrai Michel tu dis ce matin le journal de Mtl dit que la majorité est contre , mais les pour augmentent à chaque jour. Donc invite encore Steve lundi prochain. Passe une belle journée. Legault comme à chaque fois il joue au YOYO, sans de résultat visible. Donc on n'a plus confiance à sa gestion.

stephane monette

09.12.2021

Pourrais avoir plus d'émissions locales.

Il y a pas assez de temps pour la couverture des élection municipales? Le canadien de Montréal, le hockey et les sports professionnels occupent top de temps a mon avis.

Moi je dirais de vérifier toutes les visa étudiants

Bernard Gauthier

13.08.2021

moi j ai un peu de misere avec les gens qui font des messages negatif lol que faites vous la lol moi je suis ici parce que j aime ca SAUF les messages de gens qui manque attention et font des commentaires negatifs pour etre remarque lol

j aime toute les émissions de cette radio, les meme pud a répétition me fatigue mais coudon elles sont necessaire a la survie des radio diffusion.

Depuis que Daniel Séguin n'y ai plus, ca viré négatif et plate comme station de radio avec l'idiot du midi qui se croit le meilleur Rock Cholette et c encore pire avec Le tata a Michel Langevin le matin qui lui aussi se croit le meilleur.

bon

Julie Regimbald

23.09.2020

Station de radio très ennuyeuse depuis ces derniers mois. La majorité des animateurs de cette radio ne sont que des hommes...ou sont les femme animatrices??? Les sujets du jour sont très monotonne. Vous finirez par perdre beaucoup d'auditeurs, questions de temps.
Information about the radio
CKOF-FM is a French-language Canadian radio station located in Gatineau, Quebec (near Ottawa, Ontario). Owned and operated by Cogeco, it broadcasts on 104.7 MHz from facilities in the Chemin des Terres neighbourhood of Gatineau, while its transmitter is located in Camp Fortune. The station identifies itself as "104,7 FM".
Radio contacts