Stand with Ukraine. Save peace in the world!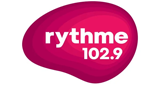 Rhythme FM
M FM 102.9 CFOM-FM Tune in to Le Brunch Musical, Chantal Baribeau, as well as programs including Kathleen Poulin, in addition to others.
Show more
Rhythme FM reviews
celine "celtal" litalien

09.08.2022

Je ne peux pas vous écouter c'est quoi le problème

bonjour je voudrais je te veux toi de Miya et je la dédie à mon chéri Eric qui est au travail et qui vous écoute aussi je t'aime fort mon amour. Merci d'avance. de sa blonde Denise de valleyfield

Guylaine Allard

02.03.2022

Merci de votre belle complicité,vous faite ma journée.Guylaine Allard de St-Lambert de Lauzon qui vous écoute a presque tout les matin 😉 bye

Pauline Corneau

26.12.2021

je vous souhaite une belle année 2022 a toute votre équipe,de la bonne musique qui me fait danser dans ma cuisine. Une belle journer a vous tous! Pauline Corneau.

Helene Poliquin

26.12.2021

Merci :)

; )

Je voudrais dénoncer le bulletin de vote trompeur pour l'élection fédéral. Pour les gens plus âgés qui lisent en premier lieu «Parti libre«, ces derniers peuvent interpréter «LIBRE» pour »LIBÉRAL», mon conjoint a fait cette erreur et pourtant il n'est pas âgé mais il a quand même confondu et c'est facile de s'y méprendre. Alors il serait bon d'aviser les gens de cette inscription malsaine qui peut porter à confusion. Merci de votre attention

Très bien Merci

On vous aime 102,9

Julie Zacharie

03.05.2021

:)
Information about the radio
CFOM-FM is a French-language Canadian radio station located in Quebec City, Quebec. While the station's official city of license is and always has been Lévis, its studios are now in Quebec City, and it identifies itself as a Quebec City station. The station has a hot adult contemporary format since August 2014.
Radio contacts