Stand with Ukraine. Save peace in the world!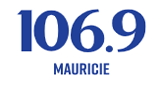 106,9 FM
Trois-Rives, 106.9 MHz FM
CKOB-FM 106,9 is a broadcast Radio station from Trois-Rivières, Quebec, Canada, providing News, French Talk, Sports and Informative programs.
Show more
106,9 FM reviews
Merci bonne journée à toi..

Boubou Souveraine

23.02.2022

J'ai tellement hâte au 1 Mars, le narratif va changer du tout au tout !! Ouff On va s'en sortir !!

Marie-lou Alarie

16.10.2020

J'écoutais votre poste avant, mais depuis que le doc et Josée ne sont plus en onde, j'y vois plus d'intérêt. J'écoute radio x maintenant et je suis abonnée sur Patreon

a ajouter au flop d'urbaniste , l'entré et les stationnement du nouveau district 755 3 ronds point , plusieurs sens uniques et des stationnements avec des entrées désaxés pour 3 commerces et le futur colisée.

Richard Dupont

07.11.2019

supposément elle représente le peuple ils a bien du monde en coton ouaté donc a droit d etre habillé dememe si nos élues son pas hypocrite .je sais qu ils le sont

Louiselle Ouellet

01.11.2019

Louiselle Ouellet propriétaire des abris et auvents L"O"B" S"V"P" Très important fermer les 2 portes de votre Abris d'auto Les deux Portes S'V'P'

sebastien pleau

03.10.2019

J adore toute les émissions surtout doc Mailloux et Bernard drainville

Juliette Laliberté

25.07.2019

On peu tu voir le match ??

Stéphane Chainé

03.05.2019

fait ce qu'il doit

Normande Boisvert

23.01.2019

si j`ai un voisin qui vient chier sur mon terrain j`ai le droit de le tirer car je suis écoeuré qu`il vienne toujours chez moi et mes enfants ont peur de lui . c; est la même chose que de tuer un animal domestique c`est un loup .
Information about the radio
CKOB-FM is a French-language Canadian radio station located in Trois-Rivières, Quebec.

Owned and operated by Cogeco, it broadcasts on 106.9 MHz using a directional antenna with an average effective radiated power of 60,000 watts and a peak effective radiated power of 100,000 watts (class C1). The station moved to the FM band on August 20, 2007 it was previously heard on the AM band, on 550 kHz, with a daytime power of 10,000 watts and a nighttime power of 5,000 watts as a class B station, using a directional antenna with slightly different daytime and nighttime directional patterns in order to protect various other stations on that frequency.
Radio contacts