Stand with Ukraine. Save peace in the world!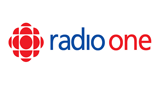 CBC Radio One
CBC Radio One - CBLA-FM is a broadcast radio station in Toronto, Ontario, Canada, providing Public Broadcasting News, Information and Entertainment as the flagship radio station of the Canadian Broadcasting Corporation.
Show more
CBC Radio One reviews
Please get rid of the theme for The Current. It's annoying and overused.

Why does CBC use this erotic dialogue ,,, particularly the GAY MAN ------narrative ?

I'm here for the woman that reads the weather in an extremely sultry voice and says " ahigha" instead of "a high of"

Long time listener as it happens

I enjoy listening to your news everyday. My only comment is regarding the weekly morning chats with Suresh Doss. It would be the most appropriate to reach out to traditional Ukrainian restaurants and highlight their hospitality, exquisite taste of their homestyle dishes that embrace Ukrainian and Canadian Folklore. Thank you and GLORY TO UKRAINE!

I took a chance on watching The National the other day, after months of avoiding it due to the ignorant commercials. Since I live in France I'm quite happy to watch one-day or two-day-old programs but, with commercials? Nope. Not worth wasting my time on. I've always got France 24 as my go-to source of programming and information.

John Smallwood

04.01.2023

A mainstay in my daily listening, but I can't understand why Pia C. was chosen to replace Michael Enright. She's fine on lighter programming, but doesn't have the weight needed for Sunday Morning. A better choice would have been Nahla Ayed who is brilliant (as she was in the field) on "Ideas." Increasingly, CBC dumbs down its programming by including less than interesting and less than humorous fatuous individuals such as Ali Hassan who is so ego-centric that he can think of no one other than himself. Who cares about his past as a chef, and who would possibly consider buying his latest text? And then there's CBC tv with its terribly derivative programming a la the baking show, Family Feud, and horribly, Son of a Critch which copies the deplorable Young Sheldon. Where are the Schitt's Creeks that actually appeal to larger audiences?

During years living in small town northern Quebec CBC Radio kept me in touch with life in

There's a reason why Radio One is Toronto's most popular radio station: it reflects our Toronto. I can't tell you how many taxi drivers who tell me Radio One is how they learned to speak English, and how to get around the traffic snarls.

Keith Venables

29.09.2022

Black history month was February, can we jump off the bandwagon and start hearing more diversified programming than just 'black vs. white Canada'? The squeaky wheel has been heard, enough ass-kissing and pandering to BLM, move on.
Information about the radio
As Canada's national public broadcaster, CBC Radio aims to provide a wide range of programming that informs, enlightens and entertains Canadians. Our programming is predominantly and distinctively Canadian, reflects all regions of the country and actively contributes to the exchange of cultural expression.
Radio contacts
+1 866-220-6045