Stand with Ukraine. Save peace in the world!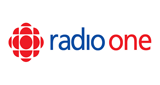 CBC Radio One
CBC Radio One Edmonton - CBX is a broadcast radio station on CBC network from Edmonton, AB, Canada providing Public News, Information, Current Affairs, Talks and Live shows.
Show more
CBC Radio One reviews
Austen Ginther

26.11.2022

This review is for whoever the group discussing the Fifa commissioner feeling like a bunch of minority groups. You bunch are extremely offensive and very ignorant to he topics youa re discussing. You should not have someone on air singing "I feel Arab!, I feel Arab!" The stand for this show is very low.

report the news, stop trying to project "your" truth against all facts.

I am very disappointed in The Current's choice of stories for this summer. We don't have enough negative things going on, with staying home and people dying of the virus, but they have to do podcasts that are about BAD things that have happened??? I have listened to CBC radio since the 70's and always the last years, if I am home or in my car, listen to the Current, but I am NOT listening to it now. I shut it off as soon as the podcast comes on. I don't want to hear SAD stories, can't the program planners realize we need positive, fun, light hearted stories and/or interviews rather than these sad stories about past events??? I'm very unhappy with this choice of programming!! I like many other programs on this channel, I enjoy Tara and Mark in the mornings and the afternoon staff, but this I do not like at all.

Hassan Mamalachi

08.07.2020

Great topics, lovely team

What a fairly tale for the two kids

Minnie Kowalski

19.04.2020

Artsy, multicultural, interesting segments. I love this station.

Bryers Contracting Ltd.

24.03.2020

I am listening to the discussion on shut down of construction sites. They are referring to large scale projects. The idea that unions are pushing for a construction shutdown without all of the facts in place has the ability to affect our entire province and construction industry both industrial and commercial. As a construction owner I have to say that we have educated all of our workers with Participation our clients to ensure a sanitary work environment. we have put plans in place to maintain social distancing during work duties where possible along with lunch hours and breaks. Workers are educated on all of the measures taken by Alberta health and we are ensuring daily monitoring of all of our employees for illness to ensure self isolation guidelines are completed. To make broad statements that all construction sites are unsanitary is unfounded. The number one value in our organization is the health and safety of our people and the public and we have OHS officers that have the ability to increase inspections during this unprecedented time to ensure all sanitation measures are complete. any violations can be dealt with on site or through the legislation.

If you like to hear news stories about social justice, troubles in the indigenous communities, and how white people are responsible for indigenous problems, then this is the station for you.

Heavily biased media. They don't even try to have an objective opinion because they demonize any opinion differing from their own

Thank you for the interview with Rev. Blamo.
Information about the radio
CBX is a Canadian radio station, broadcasting at 740 AM in Edmonton, Alberta. It broadcasts the programming of the CBC Radio One network. CBX is a Class B station broadcasting on a Canadian clear-channel frequency; the dominant station on 740 AM is CFZM in Toronto, Ontario. CBX's studios are located at Edmonton City Centre on 102nd Avenue Northwest in downtown Edmonton, while its transmitters are located near Beaumont.
Radio contacts