Stand with Ukraine. Save peace in the world!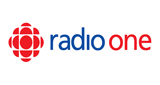 CBC Radio One
CBC Radio One Charlottetown - CBCT is a broadcast radio station on the CBC Radio One network from Charlottetown, PE, Canada providing News, Talk, Culture, Sports and Information.
Show more
CBC Radio One reviews
I don't remember who your female panelists is for the recent article on orderlies in the hospital but she is incorrect... I am an orderly and they are not just in the psych ward... I do all that stuff around the Queen Elizabeth Hospital in Charlottetown as well as others.. we are now rcws but it's basically

I listened to the tail end of cross country today about the Confederation Bridge. I would loved to have been able to share my thoughts on the costs of this structure. I am the widow of the man who died while working there, Edward Long. Every time I cross that bridge and have to pay a fee I am nauseous. My sons and I already paid dearly.. if anyone would like to chat with me about this, they can contact me. Carla Rowan (Long (
Information about the radio
CBCT-FM is a Canadian radio station. It is the CBC Radio One affiliate for all of Prince Edward Island, with studios in Charlottetown, broadcasting at 96.1 on the FM dial.
Radio contacts