Stand with Ukraine. Save peace in the world!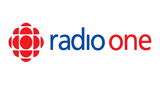 CBC Radio One
CBC Radio One Ottawa - CBO-FM is a broadcast station from Ottawa, Ontario, Canada, playing Entertainment, News, Public.
Show more
CBC Radio One reviews
Glenn Mcnamara

01.05.2022

I still like your hourly news, Quirks & Quarks, marketing shows, and weather with Ian Black, but as for the rest, I'm weaning myself off CBC. Didn't even turn on my radio this morning. Don't feel like ranting today, but if you want to know why, give me a call back.......

Jeff Balderston

19.12.2020

I just listened to a song by "Baby Ruth"on Saturday morning.Please have mercy on your listeners.

Have listened to CBC Ottawa for 40+ years, and living now in Vivtoria BC, I still do. Top programs and of course top host Allen Neal,of All in a day.

Austin Kattackal

01.04.2020

I have known Joe from the time he began his first restaurant Coconut Lagoon. Joe and his family have always been champions when it came to helping the needy people for good causes, especially for the needy people in today's epidemic. Thank you CBC Radio for interviewing Joe. He is a fine and humble gentleman to speak too.

Keeps me up to date, sometimes not the stories I want to hear, but thats news, and they do a good job of it

Really disappointed to hear that your afternoon phone in with be muck raking about Tiger Woods. Couldn't leave it for just one day?? He's all about the golf but that's not enough for some.
Information about the radio
As Canada's national public broadcaster, CBC Radio aims to provide a wide range of programming that informs, enlightens and entertains Canadians. Our programming is predominantly and distinctively Canadian, reflects all regions of the country and actively contributes to the exchange of cultural expression.
Radio contacts