Stand with Ukraine. Save peace in the world!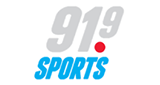 91.9 Sport
91.9 Sport - CKLX-FM is a broadcast radio station in Montreal, Quebec, France, providing sports news, talk shows and live coverage of sports events.
Show more
91.9 Sport reviews
Alain Brunelle Intervenant

22.09.2023

Une radio de Montréal, Québec... FRance ? ?

jean-françois dupuis

29.06.2023

Il s'agit d'un jeune joueur de 18 ans. Est-ce qu'on peut lui laissé une chance de vivre son rêve d'être repêché au premier tour par une des équipes de hockey qui a une histoire incroyable?

Jean-Carol Bilodeau

12.04.2023

Je déteste les " bandes-annonces " PENDANT le déroulement du jeu qui changent constamment; en plus des bulles des noms des joueurs….

quest bnque vous fait a cette heure la vous etre pas sencer etre la a 5h30 am lololol

le jeune ,arrete de faire des petite joke d,ecartade quand tu parle a louis de ville mercier pour le faire parraitre depasser. ont est la nous et ont t,ecoute et ont aime pas une attitude pour se montrer siperieur

Rejean a parler de Riverben à Shawinigan alors que c'est à Alma!

Richard Richard Richard.... pkoi ta deleter ton avant dernier message ? T'avais honte ? Pas capable de t'excuser ? Moe jcomprend que tu comprend rien entk !

robert le bouthillie

20.10.2021

Très belle entrevue AVEC Mme Bouchard...

Rédemption gridiron gang (histoire vrai )

Ouin Normand Jacques tu t planter solide sur celle la! C toi qui devrais demander pardon maintenant ! Shame on you
Information about the radio
CKLX-FM is a French language Canadian radio station located in Montreal, Quebec. Owned and operated by RNC Media, its studios are located on West Laurier Avenue in the Le Plateau-Mont-Royal neighbourhood of Montreal. Its transmitter, located atop Mount Royal, operates on 91.9 MHz using a directional antenna with an average effective radiated power of 1780 watts and a peak effective radiated power of 4675 watts (class B1).
Radio contacts