Stand with Ukraine. Save peace in the world!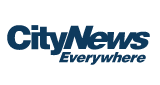 CityNews Ottawa 1310 AM / 101.1 FM
CityNews Ottawa 1310 AM / 101.1 FM - CIWW is a broadcast station from Ottawa, Ontario, Canada, playing News, Talk.
CityNews Ottawa 1310 AM / 101.1 FM reviews
The talk hosts are fine. But the station, like almost all media are just a bunch of Liberal apologists. Even the shows that are supposedly more conservative have no -stop Liberal guests and "experts". Even the straight news is laced with Liberal leaning phrases that suggest how you should think about whatever they are reporting. I often listen for five minutes before I can't take the bias anymore and just switch to music.

Bro its taken 20 minutes of the talkback hour for this host to take one phone call

Paul Sr. Marcil

23.03.2023

4 calls in 51 minutes - WOW

Congratulations on hiring Rob Snow, which I listen to weekly. His style is informative, mature and intelligent which seems to be rare with most stations. Unfortunately, I am not a fan of the noon hour concept with Sam Laprade as it is simply a repeat version of an Hour to Give, which I neither favor nor listen. The content presented by Mark Sutcliffe was much better.

John McKennirey

27.01.2023

I think the morning shows are very good. A heck of a lot better than Bill at 580am which is basically just a gossip show. Wake up with Rob Snow is actual news and real topics of importance. The call in section after is good also. Keep up the good work. I really want to hear more about the Chinese police stations supposedly operating illegally within Toronto, but I guess it's not local enough?

The silencing of Rob Snow continued. Rogers has put Rob Snow on the early morning show to muzzle him. He cannot express his own views but must follow their set of guidelines or lose his job. The Talkback show is a joke with it's preselected topics.There is nothing informative for the public from this radio station and others in Ottawa. Public discourse is non existent and if you agree, write Rogers and the CRTC to complain. If enough people complain it will have an impact.

I think Rob Snow is doing a good job still overall. Unfortunately, I have a hard time listening to the announcer with the lisp & difficulty understanding the person with the heavy accent. Also, some of your announcers seem to lack area knowledge and often pronounce Ottawa locations/streets etc incorrectly. Annoying.

My issue with the government's "back in the office" order is not about their right to do so but the inconsistencies. The government is trying to downsize it's office space and they were counting on telework to do this. They are also relying on Office 2.0 which crowds offices with a lot more people than when there were individual cubicles. There is going to be a lot more illness (cold, flu other) with this crowding. Lastly it's all the hype about carbon footprints. That was one of the big selling points of telework: no commute, no pollution and no wear and tear on roads. Lastly, and this is my "conspiracy theorist" angle, I think some politicians and senior officials have business interests in Ottawa's downtown. Are there any journalists asking questions about this?

Callers are the same cast of insufferable boomers who are jealous of work from home. Host has an annoying voice who talks to himself for 20-30 minutes during a talkback hour before taking any calls.

ROB SNOW: politically left-leaning, Liberal Party shill -- although his show is still rather entertaining just to hear what callers have to say. SAM LAPRADE: too boring, too politically correct, too overly cautious not to offend anybody. As for those presenting the news, the station seems to be too preoccupied with checking all the boxes so that 'diversity' overrides competence: there's the heavily foreign-accented news reader with the mile-long unpronounceable name, the lispy flamer dude and what's up with that "I-i-i-i-i-m Kris McCusker"? She stretches out her name at the end of her broadcast like it's a piece of taffy. The best thing about this station is being able to hear public opinion, although they really muzzle their callers and keep them on a very short leash.
Radio contacts
General Inquiries: 613-736-2001