Stand with Ukraine. Save peace in the world!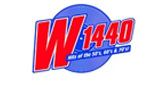 W 1440 AM
W1440 - CKJR AM 1440 is a broadcast Radio station from Wetaskiwin, Alberta, Canada, providing 50s, '60s and '70s, Oldies and Classics Music.
Show more
W 1440 AM reviews
Harry S. Anchan

17.11.2022

I hope you will apply to be included on the VRadio app because as it is, with Online radio, when my screen goes to sleep on my Android phone, the sound breaks up.

I found your station on line a little while ago and now it's the only one I listen to. Great music, Thanks

Virginia Thiessen

13.07.2020

Since we moved to Arizona 3 years ago, your station has been a wonderful connection to Alberta. Sadly a few months ago, "due to distribution rights, Stingray Radio Online Streaming is only available within Canada".

I have listened to you kids Forever!!❤!

Glenn Hanthorn

09.05.2020

Love this station, best on internet. You have people from Florida to Texas listening to your station daily. Hello from Ontario.

Plays. Great music. I wish it still played the same tunes in the evening. I also wish they didn't turn down the transmitter on Saturday night. But thanks. Your no 1 with me.

Hit after hit great Canadian music content.......
Information about the radio
CKJR is a radio station in Wetaskiwin, Alberta broadcasting at 1440 AM owned by Newcap Radio. The station currently broadcasts an Oldies format branded as W1440. CKJR broadcasts with a non-directional pattern during the daytime hours and a directional signal (using a three-tower array) during nighttime hours. CKJR is the only station in Canada broadcasting at 1440 AM.
Radio contacts