Stand with Ukraine. Save peace in the world!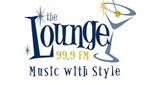 The Lounge
The Lounge 99.9 FM - CHPQ-FM is a broadcast Radio station from Parksville, British Columbia, Canada, providing Adult Standards music from the last 50 years featuring the clabics and Oldies music.
Show more
The Lounge reviews
Warren Michano

16.09.2022

I recently visited my two boys in Victoria one is with Canada coast guard in Victoria an the other is living in Nanaimo. I flew there over two quick weeks ago. From Sault Ste. Marie, Ont. I enjoyed every second every hour an week of it. My first time there. I'll never regret it. Except coming back. I wanna return sometimes soon. But while I was there my younger son tuned into this wonderful radio station. I've never heard a radio station play such beautiful music. An rightvhere in Canada. What a gem hiding from me until now. As we were driving down the highway. I instantly fell in love with yhe lounge 99.9 . I said to my son there gotta be in the bet ! An sure enough it was . I was so excited. And when I returned home very sad to say. I very been playing it day and nite over others I've listened too. Keep up the great work. I love you guys ! Am gonna listen everyday an continue bragging about yous. Keep up the great job of bringing all those great classics to us. God bless you all ! A forever dedicated listener ! Warren

Your New play list is becoming impossible to listen to, the music sucks, the same high pitched tone hour after hour, looking for a new everyday listening station!

Love your station, only station on my google station. But please, please stop playing "Ive got everything I need as often as you do.

just moved here recently and found this station! what a great play list. All my favourite music. I especially love that the music played is not heard on other stations! love story time!

Nula Kitlamuxin

11.05.2020

I love your station, I live in Port Alberni,

Grasiela Lewis

09.03.2020

Love listening to your station. I work in Comox so it's a long drive.

I really enjoy listening to your station.

enjoy your station always on in the car
Information about the radio
CHPQ-FM (known on-air as "The Lounge") is a Canadian radio station operating in Parksville, British Columbia at 99.9 FM. Island Radio, a division of the Jim Pattison Broadcast Group, owns the station.
Radio contacts
Main Office Fax: +1 250-248-4210