Stand with Ukraine. Save peace in the world!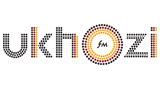 Ukhozi FM
The name Ukhozi means "Eagle" in Zulu. Ukhozi FM serves the needs of IsiZulu-speaking listeners in South Africa. This radio station was founded in 1960 and is currently owned by South African Broadcasting Corporation (SABC). At their website they claim to be the largest radio station in South Africa with the total audience of around 7.7 Mio. They have more than 100 000 likes on Facebook and over 30 000 followers on Twitter. Ukhozi FM is located in Durban but can be listened all over South Africa on different frequencies.
Show more
Ukhozi FM reviews
Sonto Nomasonto

09.05.2023

5

Nkosinathi Mngadie

20.02.2023

My Number 1 Station

Khanyisani Sthelo

07.10.2022

my one an only radio station

Archie Gwebu????

29.07.2022

My number 1 channel

Welcome Monwabisi

12.06.2022

i love this station

Wandiswa khanYile

23.05.2022

khozi fm

Welcome Ndzingi

19.05.2022

u Welcome Ndzingi wase Ntsikeni ngihlezi no Khozi olu maphiko phiko ayi khale

Bong'nkosi Bongani

06.04.2022

I love LISTEN to khozi fm

We ready for tommorow boh keep up the good work.

Ukhozi ??? Hi !!!
Information about the radio
The format of Ukhozi FM radio station is adult contemporary but they pay special attention to SA's youth. As they state on their website their mission is Edutainment and Infotainment of youth and they do their best to instill a sense of pride of being Zulu. The programme contains mostly local content and includes:
• Music
• News
• Weather and traffic reports
• Talk shows

If they are not available in your region on FM frequencies you can find their live stream on our website and listen to Ukhozi FM online.
Radio contacts