Stand with Ukraine. Save peace in the world!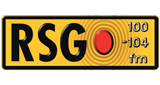 RSG
Johannesburg, 100-104 MHz FM
RSG 100-104 FM radio station is one of the South African radio stations owned by South African Broadcasting Corporation (SABC). The abbreviation RSG stands for Radio Sonder Grense (radio without borders) – this was the former slogan of this radio station that later turned into its name.
Show more
RSG reviews
Annemarie Welsch

21.02.2023

No service? I'm on the webpage and select Listen live but nothing happened..... 2 days in a row now. Before the service was bad but now there is none. I do receive all other stations in Western Cape... but what happened to my favourite RSG???

Magda Jonker-smit

02.02.2023

Julle se dat julle draagbaar is! Wel die afgelope 3 weke is die ontvangs hier in Pretoria/ Garsfontein power. Tenspyte daarvan dat ek nuwe batterye in my draagbare radio gesit het en herhaaldelik my radio geskuif het bly die RSG uitsending verdwyn en 'n ander stasies helder en aanhoudend opkom. Dit is baie frustreerent as mens jou gunsteling programme will luister. Sal dit waardeer indien daar aandag aan hierdie probleem gegee kan word.

Goeie dag.

Etrecia Potgieter

10.11.2022

Ek sal weer hierdie stasie luister. Relevant. Eerlik.

Pieter Avenant

06.10.2022

Beste radio op die lug

Bluebel firewall reglynig met die adres moet gekanselleer wees om RSG te luister.

Excellent when available. Signal is interrupted often, not resulting from internet service.

Goeie dag, wat het vanoggend die 22 Junie met die boekvoorlesing gebeur. ? Ek luister gereeld , alhoewel ek glad nie kon verstaan wat van gister tot vanoggend gebeur het nie. Was dit miskien 'n verkeerde dag se voorlesing wat uitgesaai was?

stephanus van rensburg

20.06.2022

Good morning can't get bosveld stereo it shows a playback error need help to get it ba ck thanks.

Yvonne Pieterse

26.05.2022

The radio streaming is very interrupted.... any reason for this? My wifi is strong.
Information about the radio
It broadcasts exclusively in Afrikaans on 100-104 FM frequencies and in the shortwave bands. RSG 100-104 FM started broadcasting in 1937. SABC owns several radio stations in South Africa and they restructured their portfolio several times. This is why RSG changed its name several times (Radio Suid-Afrika and Afrikaans Stereo) until it finally got the name Radio Sonder Grense.

There is no main specific focus in the format of this radio station. So they broadcast a wide range of content including:
• News
• Talk shows
• Information
• Music

Like many South African radio stations Radio Sonder Grense has its main office in Johannesburg. Its website is completely in Afrikaans with no English-language version. Listen to RSG 100-104 FM online via our live stream right from the Internet for free. If you prefer to listen to radios on your smartphone, you can download our app and play your favorite SA's radio stations there.
Radio contacts
Fax: 011 714-9744