Stand with Ukraine. Save peace in the world!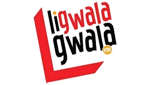 Ligwalagwala FM
Nelspruit, 87.7-104.0 MHz FM
"Pride" is the word that best personify the station in the mind of the listener. The station's motto "The Pride of The Nation" is further strengthened by the proud way we relate to our audiences through our music mix and the mandate we carry. Ligwalagwala Fm stands for educating, entertaining and informing in a non-biased manner.
Ligwalagwala FM reviews
Sanbona kwiLIGWALAGWALA NGINIBAMBILE ONLINE NGICELA NINGIDLALELE INGOMA ENGIYI SUBMIT ON WHATSAPP

I like this station,and i listen it from Maputo.Mozambique.

sboniso mabuza

13.01.2022

Siyabonga umsebenti leniwentako, kusifundzisa, kwatisa nekutfokotisa, ngimi Sboniso Reginald Mabuza @Slovo Park View Winterveldt Pretoria ngininika 4.5 ngoba mine ngitsandza libhola kodvwa anilisakati kaningi emkhatsini weliviki size sisuke silalele letinye titeshi nikhona.

HENDRY KHUMALO

21.11.2021

liyasakha ligwalagwala fm siyabonga

Sanbonan lapho ligwalagwala FM nginibambe on line

Bongani M Msimango

10.08.2021

Asiyibambeni Dumi na Iron kuze kuyolamula insimbi yemfica. 100% behind you. Nginibamba online e Benoni.

ToyBoyLane Mashego

23.06.2021

Lugcabho lwasekhaya...

O D Records Inc

29.05.2021

one of the best radio station

Bafana M Maziya

25.02.2021

Ligcabholesive

Loving it
Radio contacts
Fax: 013 755 3865
SMS: 30114