Stand with Ukraine. Save peace in the world!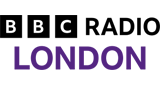 BBC Radio London
BBC Radio London is London's BBC Local Radio station and part of the broader BBC London network. The station broadcasts across Greater London and beyond, on the 94.9 FM frequency, DAB, Virgin Media Channel 937, Sky Channel 0152 (in the London area only), Freeview Channel 721 and online.
Show more
Related radio stations
Show more
TOP songs on BBC Radio London
BBC Radio London reviews
Wojciech Boniecki

27.01.2023

Nie będzie po rusku bo nie zasługujecie na europejskie standardy.

Boris Belyakov

01.07.2022

Я очень хочу слушать ВВС по-русски. Как это осуществить?

Jahongir Aliyev

25.06.2022

bbc is very succesful radio and tv channel but for watch tv programm we necessary extra charge

I am in despair at what has been done to Radio London......I am a (very) long time listener, and I can't believe how wrecked it is now. To remove Robert Elms from 6 to 3 days is stupidity of the highest order. My theory is it is constructive dismissal, hoping he would leave, his is the best show on the station, interesting, diverse and informative. To be replaced by Eddie Nestor for 4 hours!! He was fine in Drive time, but I cannot stand 4 hours of him, and his stupid theatrical voices he puts on. I now listen to LBC in the mornings, much more enjoyable. every one I know who was a long time listener feels the same. If it aint boke, don't mend it! you will have lost a lot of listeners and it serves you right for the very poor decisions you have made.

BBC Radio London removed Jo Good and Robert Elms, yes Mr London! Robert Elms from their weekly daytime shows. Reducing both to limited airtime. Shame, disgrace on the so called expert who made this decision.

BBC made the terrible decision to remove Robert Elm's and Jo Good from their midweek daytime show shows on Radio London.Such a massive loss. Whoever made that decision in my opinion, should be sacked.l!!!

Great radio station in the world's greatest city, London

Maria kamila guayara losada

28.06.2021

Hello, I would like, please, a classic song, it would be rihanna's umbrella, thank you, greetings from Colombia.

I really love it !!!!!!

absolutely brilliant : I listened non-stop all day for eight years ..
Information about the radio
The station's output is generally similar to that of other BBC Local Radio stations and targets a broad, mainstream audience. While previous incarnations of the station offered a more diverse range of programmes for London's various ethnic, religious, social and cultural communities, specialist programming now remains in a smaller form and is mostly broadcast during weekends.

Unlike most BBC Local Radio stations in England, BBC Radio stations based in Scotland, Northern Ireland and Wales (through BBC Radio Cymru) and the national radio service BBC Asian Network, the station is one of the two BBC Radio stations in the UK that does not simulcast overnight programmes from BBC Radio 5 live, alongside BBC Radio Wales, which broadcasts programming simulcast from the BBC World Service during the overnight hours.
Radio contacts