Stand with Ukraine. Save peace in the world!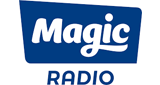 Magic Radio
Magic 105.4 FM is an independent radio station in the United Kingdom. It has both local and national formats and is owned by Bauer Radio. Locally this radio station covers London and is available on 105.4 FM frequencies there. Alternatively you can find it on DAB, Sky, Freeview and Virgin Media as it is also available in a digital radio format. More of the Songs You Love.
Show more
Magic Radio reviews
105 Is Magic......

Krysian Niedbala

18.05.2021

I can appreciate the variety, bangers here and there.

Love all concept of magic , from morning to sleep😴😴😴time ... do all your comps , but as a pensioner , do them on line , may I ask , do you ever pick an on line entry for a 'winner' ... but , we are the winners anyway, cos we never be lonely with magic radio on 😊... thank you j.e.

excellent station

THE BEST radio that i listened and i listen every day, from England...MAGIC RADIO...great songs...

Heather Shepherd

28.08.2019

Thank you so much. Hope my partner comes out of his coma so we can get married to the song you played for us. Isnt She Lovely. Kind regards Heather Shepherd. Partner Stephen Rimmer xxx

thanks for keeping the time for a sec. and you charge our battery with this wonderful music.

Laetitia Ritter

25.07.2019

Encore une radio qui fonctionnait et plus maintenant ? Mettez votre site à jour !

No signal in Nord Macedonia

Great radio, I listening since two months ago; outstanding music. Congrats from Honduras.
Information about the radio
Magic 105.4 FM was established in 1990. It was part of Magic radio network but this network was closed at some point and there was only this radio station left on air. The format of Magic 105.4 FM is Hot Adult Contemporary. It plays music hits from the 1980's to the present and broadcasts various shows including such traditional ones like Breakfast show and Drivetime.

We play more of the songs you love, keeping the UK in a good mood whenever they listen with best songs from Elton John, Stevie Wonder, Ed Sheeran, Aretha Franklin, Whitney Houston, Take That and more.

The Magic Radio day is Magic Breakfast with Ronan Keating & Harriet Scott, Nick Snaith and Angie Greaves through the day, Richard Allinson easing the long drive home and Lynn Parsons calming everything down with Mellow Magic.

Our website offers you the live stream with this radio station so that you can listen to Magic 105.4 FM online. More and more people prefer this way of listening to radios. Another good option for you would be to download our free app so that all these radio stations are available on your smartphone via mobile Internet or Wi-Fi connection.
Radio contacts
To call the studio: 03 444 777 888 (Calls charged at national rate. If you have minutes for national numbers included in your calling plan, calls to this number will use those minutes.)
To text the studio: Send a text to 61054, starting your message with the word MAGIC. (Charged at your standard network rate.)