Stand with Ukraine. Save peace in the world!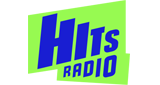 Hits Radio
Hits Radio - Live across the UK. The Hits for the United Kingdom. Playing The Hits on DAB Digital Radio, Freeview Channel 711, Online and on the iPhone App.
Show more
Hits Radio reviews
Vile station. They are BEYOND OBSESSED with playing pesky ultra short edits of songs. This drives me bloody balmy. I hear some amazing throwbacks I haven't heard for a long only for them to be cut short. What the hell are Bauer playing at??? This winds me up big time. The Hits Radio Network stations are a complete shambles. Throwbacks should NOT be cut short.

One of the worst of the Global owned radio stations. Hits Radio have the worst radio presenters and the smallest playlist of dismal songs ever! Far too many annoying adverts . Awful in every way.

Super !

WachuchurumiLT

10.03.2019

Louis is such an amazing artis and he deserves the whole world

Louis Tomlinson 😍

Louis Tomlinson, you are so strong and I love you so much, fans from Indonesia also love you alot

Дарина Венецкая

07.03.2019

love Louis from Samara, Russia ❤️

michele carpentieri

07.03.2019

Louis Tomlinson I'm from Italy I'm Francesca I love you.

ALL THE LOVE TO LOUIS FROM MOSCOW, RUSSIA

Louis lots of love for you from India!!!
Information about the radio
The Hits was a CHR digital radio platform owned and operated by Bauer Radio. It formed part of Bauer's National portfolio of radio brands. The platform broadcast from Castlefield, Manchester with a line up of young and established presenters from various stations within Bauer Radio. It was available as a national service, under The Hits branding, on the Freeview digital television platform and online.

The service was merged with Bauer's Key 103 station to form Hits Radio in June 2018.

The Hits launched on 1 April 2003.

On 19 January 2015 The Hits formed the backbone of a new locally branded Bauer City 3 network of radio stations in Northern England and Scotland. The local City 3 branding was dropped on 31 August 2017, in favour of reverting to using The Hits name in all areas.

On 18 April 2018, station owners Bauer Media announced The Hits would be rebranded and relaunched as Hits Radio, a CHR-led music station aimed at 25-44 year olds.

On 4 June 2018, Hits Radio launched and The Hits was merged with Key 103 to provide a single national service across the UK on DAB and Freeview. In Manchester, Hits Radio continues to provide local news and information, traffic bulletins and advertising on its local platforms - 103 FM, DAB and online. 'Hits Radio' also produces and broadcast off-peak programming for Bauer's network of CHR local stations which continue to air local programming at peak times.
Radio contacts
Office Reception Telephone Number: 0161 288 5000