Stand with Ukraine. Save peace in the world!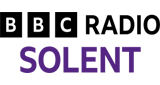 BBC Solent
We're passionate about local issues and where we live, We know the South is the best part of Britain to live in. We'll keep you up to date with the local news, travel and weather. Plus when it comes our local teams, whether it's Saints, Pompey or Cherries we'll bring you full match commentary whenever they play.
Related radio stations
Show more
BBC Solent reviews
Lou Hannon is an excellent listen, a clear, bright, lively voice, and brings me great pleasure. In fact all the Solent presenters are great

I'd like to disagree with Brian Manners, I think Lou Hannon is very entertaining and nothing wrong with her voice at all! What kind of person comes on here and posts a mean comment like that? Also you can't spell.

I have been a listner for many years, but due to poor content am going elswhere. Very little local things of interest, just playing music all the time. Seems station has been taken over by lou hannon, i hear her whining voice all the time. Really need some new presenters on this station urgently, current presenters very boring, say a few words, the play a song. Needs some presenters that can engage their audience, sooner the better, why should we pay through our license for this lack lustre performance?

Being an ex-patriot from Southampton, it is so nice to hear all the old names and places. I am 84 and in a nursing home not too far from Toronto Canada. A lifetime Saints supporter, it is nice to hear all the news from St. Marys. Your music and talk shows are top-notch as well, keep up the excellent broadcasting.

elenid matthewsr

16.09.2019

Re your chat about prostrate blood test ,on the Isle of wight funds are raised so men over 50 can have the psa blood test the web site to book your place is live if anyone out there would like to help fund the group as it costs £25 per test ,a sponsor would be even better go to isle of wight prostrate cancer support group Thank you for reading this very hurried note

Love radio solen

William Sherman

06.01.2019

I found this station to be one of the best in the south for music and local information from road reports to events in this area, also I must mention the weather reports.
Radio contacts
Main switchboard: 0808 100 3800
West Dorset: BBC Radio Solent,Portfolio House, Princes Street, Dorchester DT1 1TP
Dorchester office for Breakfast in Dorset: 0808 100 3700