Stand with Ukraine. Save peace in the world!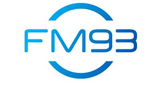 FM93
CJMF-FM 93.3 is a broadcast Radio station from Quebec City, Quebec, Canada, providing talk radio / mainstream rock Music.
Show more
FM93 reviews
Donald Boudreau

16.09.2023

si tout loue une chambre mémé si tu n et pas payer l agence du revenu t attend

Il me semble que Landry devrait se présenter comme présidentdu Fan Club du maire Marchand ! J'aimerais un peu plus de critique plutôt que toujours des louanges...

Oui, fait 21 ans que je ne peux aller chez le Dentiste....triste!!

Myriam Lussier

02.04.2022

Vous devriez aller chez maxi il font les imbattable et vous sauver sur l'essence car vous avez besoin d'aller qu'à une seule place 😊

Roger Bourbonniere

04.03.2022

L,essence au États-Unis est à 1,04 le litre et ici à 1,88. Pourquoi ?

Marc Cinq Mars

03.03.2022

Personne met les feux de position arriere avant en circulant surtout dans des conditions ou la visibilite ..est réduite......ca devrais etre publicisé par la saaq et par les radio funiques :) coudon sommes nous lu ici...... pas de réponse pas de nouvelle bonne nouvelle.....

Nathalie, ma facture avec videotron l'été dernier est passé de 79$ par mois à 139$ par mois et ce, avec coupure de service: EX: coupure de G et cancellation de mon intérurbain Canada US.

Central est fermé

Olivier Rochette

13.01.2022

Pierre Mailloux

Ghoster Devill

09.01.2022

Ici a Nicolet ca rentre en QUÉÉÉBÉÉCOIS, merci au 933 FFM vous êtes les meilleurs.
Information about the radio
CJMF-FM is a French-language Canadian radio station located in Quebec City, Quebec.

Owned and operated by Cogeco, it broadcasts on 93.3 MHz with an effective radiated power of 32,960 watts (class C1) using an omnidirectional antenna. The station's transmitter is located at Mount Bélair.

The station has an hybrid talk and mainstream rock format and identifies itself as "FM 93". Prior to September 2009, the station was known as "Le 93,3" with a classic rock/talk format. The station's playlist, however, is heavy on classic rock still.
Radio contacts