Stand with Ukraine. Save peace in the world!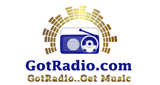 GotRadio - The 70's
We dare to go where no other Classic Rock station has gone before. Journey with us deep into the depths of the most memorable classic rock albums of all times. Hear all the best Classic Rock artists from AC DC to ZZ Top. Gotradio.com is an online radio network, streaming free internet radio stations and music downloads. GotRadio – Get Music
Related radio stations
Show more
GotRadio - The 70's reviews
Ariovaldo Viti Sanchez

13.01.2023

The Best!! Could you replace the names of the music/interpreter at the GotRadio - The 70's label ? (page footer)

Great music, butt it turns off every 15 minutes or so

Yorekhua GóMiz

23.03.2020

Awesome tunes selection, impecable sound.

Александр Сапрыкин

25.07.2019

Cool radio!